Lean Pharma: Is Your Company Missing the Big Picture?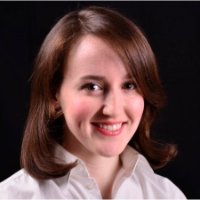 Lean Manufacturing, Six Sigma, Lean Sigma—all of these practices have the potential to create significant cost savings, increased efficiency and better performance overall. The problem is, many companies miss the big picture by focusing exclusively on elimination of waste, instead of examining how wasteful practices impact the bottom line.
So how can you tell if your company isn't fully leveraging the power of Lean, and how can you tap into its full scope for better results? This post will talk about some of the areas companies commonly overlook, with tips on how to strengthen Lean practices in your organization.
Muda, Mura and Muri
Coined in 1990 by Toyota, Lean Manufacturing is typically defined as a systematic method for eliminating waste in manufacturing, delivering quality products at greater efficiency and lower cost.
The 7 wastes (or muda in Japanese) that Lean Manufacturing focuses on include:
Transportation: Moving product between locations isn't something customers will pay more for, and it also risks damage to the product.
Inventory: Unused inventory represents an unnecessary capital outlay.
Motion: Excess movement of people or machines puts employees and product at risk.
Waiting: This includes whenever a product is waiting to be worked on.
Over-processing: Performing more work on a product, as well as using more expensive or complex parts than required, creates excess costs.
Over-production: One common example is large batch manufacturing, which in turn creates other wastes like excess inventory.
Defects: Rejected product increases costs in terms of labor, production and materials.
While working to eliminate the 7 wastes is a big step forward, focusing exclusively on muda ignores the categories of mura and muri, which are themselves underlying causes of muda.
Mura refers to unevenness in operations, such as when demand fluctuates or when organizations ramp up production to hit targets at the end of reporting periods (which are, essentially, arbitrary).
Muri represents the resulting overburden on the system and employees as they try to fill those orders, often setting aside those routine procedures that sustain long-term performance. Directly translated, muri means "unreasonableness," such as the unreasonableness of expecting your staff to process more samples than is practical in a given timeframe.
Now let's look at how the pharmaceutical industry can better address not just muda, but also the mura and muri that contribute to waste.
What it Means for Pharma
Getting a handle on Lean principles isn't as hard as it sounds when you consider that the goals are largely the same as the quality process. Of course, labs are different from auto manufacturing, meaning the solutions are sometimes applied differently.
I could get all technical on you and talk about different strategies like Heijunka, Kanban and Kaizen. Instead, I'll keep it simple, framing it in terms of common quality management goals and activities.
Examples of key strategies to reduce both mura and muri include:
Ultimately, finding ways to smooth out process fluctuations and reduce overburden on your staff, equipment and processes will pay off, in some cases up to 5 times the cost of your efforts.
Remember, the goal is to improve flow and reduce waste. But you can't just focus the end-points of waste—you also need to question whether their sources are rooted in your processes. Lean and Six Sigma have the potential to drive big cost savings throughout your supply chain. That is, if you get it right.
Competition in biotech shows no signs of slowing down anytime soon. Staying ahead of the pack requires strategic thinking, with a focus on establishing systems for reducing risk and ensuring quality. For some companies, it's a big step, but it's one that will pay off in the long run.

Guidebook: Selecting, Implementing and Using FDA Compliance Software Solutions