ISO Certification: Why Life Sciences Companies Should Be Aware Of Its Benefits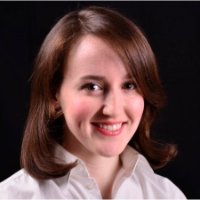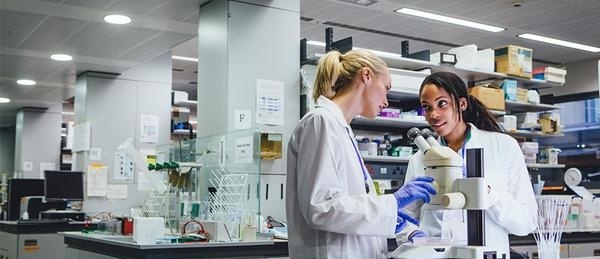 Compliance with regulatory standards does not mean that life sciences companies should ignore ISO standards.

We all know that implementing a management system or operational excellence program into a life science company's workflow isn't without its costs.
First off, there's the planning, the training and the new process development. Once that is up and running, you have your audits, ongoing management reviews and the time and effort required to make adjustments. Factor in that many companies also need to hire outside consultants, reallocate internal resources or even bring on new staff.
And, importantly, it's a significant investment that can cost upwards of tens of thousands of dollars depending on your organization's size, complexity and goals. The whole journey can generate headaches as opposed to relieving the pressure.
The question is, is all the effort really worth it?
When you consider that the U.S. Food and Drug Administration (FDA) requires life sciences companies to comply with Current Good Manufacturing Practices (CGMPs), then companies can be forgiven for thinking that they don't need to have ISO certification to bring products to market.
Taking that into account, there are certain key ISO standards that companies and quality managers should be aware of. And while these standards are not mandatory in the life sciences industry, examining the benefits of certification can help you evaluate whether it's right for your company.
ISO Standards for Pharmaceuticals and Medical Devices
Before we take a deeper dive, let's take a look at some of the most common ISO standards used in life sciences industries:
ISO 13485 - Quality Management Systems for Medical Devices: This standard largely harmonizes with ISO 9001 for Quality Management Systems, and is generally seen as the first step in complying with EU regulations around medical devices. It's also the basis for the Medical Device Single Audit Program (MDSAP) and will reportedly replace the FDA's existing Quality System Regulation (QSR).
ISO 14971 - Risk Management for Medical Devices: The medical device industry has widely adopted this standard, which is a compliance requirement in many international markets. While similarities exist between ISO 14971 and failure mode and effects analysis (FMEA), they are by no means equivalent. For example, FMEA is just one tool for capturing risks within a comprehensive risk management process, which leverages additional types of quality data for continuous improvement.
ISO 9001 - Quality Management Systems: One of the most prevalent standards across a range of industries, ISO 9001 is used by many pharmaceutical companies to ensure product quality and improve customer satisfaction.
ISO 31000 - Risk Management: While companies cannot certify to ISO 31000, the standard provides an internationally recognized benchmark for risk management processes in terms of guidance for internal or external audit programs.
Key Differences Between ISO and CGMP
With so much focus on CGMP compliance, it's not uncommon to question whether ISO certification is worth the time, effort and allocated resources. To put it more simply, making the best choice for your company first requires understanding the differences between the two.
CGMP focuses on production and quality control, whereas ISO 9001 and ISO 31000 place the quality management system (QMS) within the wider context of business optimization processes. And while ISO covers areas that CGMP doesn't, the latter adds depth in other areas, given that standards like ISO 9001 and 31000 are generic for any industry.
For example, notable differences between CGMP and ISO 9001 include:
ISO 9001 requires companies to gauge the effectiveness of the QMS and its impact on customer satisfaction. CGMP requirements focus more narrowly on safety, purity and efficacy of the products themselves.
CGMP outlines requirements for creating a quality control unit with the responsibility to reject or accept product, something not required for ISO 9001.
Unlike CGMP, ISO 9001 requires management reviews, quality audits, a quality manual, a quality policy and a program to monitor suppliers.
CMP has specific, detailed requirements around buildings, facilities and equipment, which ISO 9001 does not address.
Benefits of Adding ISO Certification
Ultimately, it doesn't have to be a question of either/or for life sciences companies. Although CGMP compliance is an FDA requirement, ISO certification provides added benefits to the business. These benefits include, but are not limited to:
Customer satisfaction: ISO 9001 addresses customer requirements, going beyond product safety to help companies build a competitive market advantage.
Greater efficiency: ISO's process approach improves overall efficiency, which reduces costs while creating potential for increased profits.
Shorter time to market: ISO's risk-based processes help companies more efficiently reduce risk throughout the product lifecycle. This means companies can bring products to market faster without increasing risks to consumers.
Improved regulatory compliance: Regulatory compliance is part of many ISO standards. Rather than just making regulatory compliance the end goal, ISO makes it just one part of the overall strategy.
Access to new markets: Many business opportunities require ISO certification, especially in the international arena. This is especially true for specialized standards around medical devices (ISO 13485 and 14971).
Signaling benefits: Even when ISO certification isn't an explicit requirement, studies have shown that certification sends important signals to the market regarding quality and reliability.
Given multiple ISO standards and variations in company needs and goals, the decision to certify will be unique to your business. Ultimately (and from a technological standpoint), quality management software provides a centralized platform for managing both CGMP and ISO requirements, giving you flexibility to adapt as your business evolves.
ETQ is the leading provider of quality, EHS and compliance management software to a variety of industry sectors, including life sciences. Our core belief that quality creates limitless possibilities means that companies can solve pressing problems with a proven SaaS solution, with over 550 brands integrating our signature software into their business practices.
To find out more about how ETQ can help your company move forward in its Quality Journey, contact us here.