ISO 9001:2015's Effect on Quality Management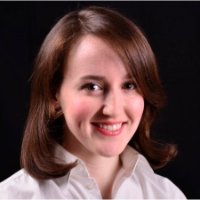 The latest draft of ISO 9001:2015 is entering the final stages of revision, and it looks like we'll have the official version by the end of the year. While the final draft has yet to be published, one thing is clear—the new version will include important changes affecting the very thought process behind running the quality management system (QMS).
Let's take a look at some of the biggest questions, plus what quality managers can do to prepare for upcoming changes.
What Changes Can We Expect?
The changes coming in ISO 9001:2015 don't necessarily change the actual requirements, but rather represent a change in the mindset.
According to ISO, the new standard will also have a high-level structure that mirrors that of other management system standards. This is aimed at helping companies use ISO 9001 alongside other standards, for example ISO 14001 for environmental management.
Nigel Croft, chair of the ISO subcommittee responsible for revising the standard, describes the three core concepts underlying the new standard in an interview posted to ISO's news page.
"The new version of the standard places very strong emphasis that the quality management system has to be woven into and totally aligned with the strategic direction," Croft says, highlighting the organization's increased focus on a process approach to total quality management.
"Superimposed on that system of processes is the plan-do-check-act methodology," he adds. Croft is quick to note that companies must apply this method not only to individual processes, but also to the larger system as a whole.
The most important part, however, is the introduction of risk as a guiding principle for the QMS.
"A third core concept which is new in the 2015 version is an overall focus on what we're calling risk-based thinking, aiming at preventing undesirable outcomes."
What If We Just Certified to ISO 9001:2008?
If you're currently certified to the existing version of ISO 9001, you'll have 3 years after publication to align with the new standard. That said, Croft urges companies not to put things off.
"We hope that organizations won't wait until the last minute to make the changes," he says. "Organizations can start working now, looking at the draft international standard even before we move it to the final draft."
How Can We Prepare?
Getting ready doesn't have to be difficult. In fact, with the right quality management system, you only need to leverage the tools in front of you.
Look for:
A centralized system that provides one holistic place for quality.
Risk matrices, built into the operational processes, to not only calculate risk, but enable immediate remediation of high risk events.
Document Control linked with Training, whereby the process includes the training of people, and communication on how new information is disseminated and consumed.
A solution that not only manages and standardizes the auditing process, but also the scheduling process.
If you're currently using a patchwork of point systems, achieving these objectives is going to be difficult. However, according to Croft, "there's no need for panic right now. We hope people will look at the changes in a proactive way, rather than just another set of requirements they have to meet."