Is Your Emergency Response Plan Effective? 6 Ways to Tell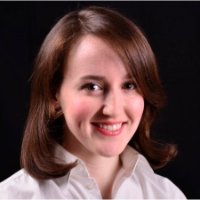 Years ago, I went on a backcountry skiing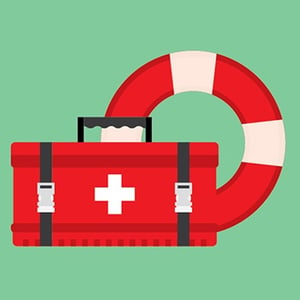 trip with some acquaintances. I packed an avalanche beacon, shovel and probe, taking time to practice using them in case the worst happened. I checked and double-checked my list, feeling prepared and excited as we drove to the remote mountain trailhead.
What I didn't plan for is how unprepared the rest of the group would be. Not only did we not start the six-mile hike to the yurt until dusk, once we arrived I discovered nobody else brought avalanche safety gear. I ended up bailing on the trip, but needless to say the experience exposed some gaps in my rock-solid plan.
Similarly, many companies think they have an airtight Emergency Response Plan, only to find in a true emergency that it has critical shortcomings. To help strengthen your plan, we've put together a list of 6 ways to tell if it's effective.
1. It's Built Around Risk
When creating your plan, there are infinite possibilities you could prepare for. You don't want to get bogged down in details, yet a plan that's too general will lack substance.
This is where risk comes in. Risk Management tools within the EHS Management System can help you identify what to include in your plan, whether emergency protocols reduce risk to acceptable levels and steps you can take now to prevent a crisis.
For example, risk matrices quantify the likelihood and severity of specific events, also uncovering which processes need the most attention. In addition, predictive tools like bowtie analysis help you identify preventive and response controls for high impact, low probability events like chemical explosions.
2. Team Roles are Clearly Identified
Emergency response requires effective coordination among many individuals, so your plan needs to clearly define each person's role and responsibilities.
This includes:
Chain of command and coordinator responsibilities.

Having someone trained in first aid present on all work shifts.

Clarifying responsibilities around communicating with the public, working with first responders and incident command duties.
3. The Plan Includes Updated Contact Information
Your plan should have updated contact information for key personnel (including facility contact) and outside agencies. It sounds simple, but outdated contact information is one of the most common gaps in an Emergency Response Plan.
This information also needs to be easily accessible. Since your facility will most likely be evacuated in an emergency, it's important to have not just paper copies but also electronic copies stored within the EHS Management System.
4. It's Part of Employee Training
Federal law requires all employees to be trained on emergency action plans. In many companies, this type of training is an afterthought, when it needs to be part of Employee Training.
Linking your plan to the Employee Training module within your EHS management system allows you to:
Ensure compliance with OSHA regulations.

Automatically trigger refresher training when important changes are made.

Provide specialized training for designated roles within the Emergency Response Plan.
5. You Run Drills Regularly
Exercises and drills are crucial to determining the effectiveness of your plan. Beyond verifying that staff has completed training requirements, a test run gives employees opportunity to practice what they've learned so they know how to respond in an actual emergency.
After each drill, debrief with your team to answer key questions such as:
Are all employees clear on what they're supposed to do? This is an ideal time to evaluate whether training requirements are adequate.
Were there any stumbling blocks that could cause problems in an emergency? Any identified weaknesses should be assessed for risk level and entered into the Corrective Action
What does our plan require of outside agencies? It's important to review your plan with local fire departments or HAZMAT teams as appropriate to ensure clear coordination.
6. It's a Living Document
An Emergency Response Plan isn't something you write up and then file away for when OSHA inspectors come calling. Instead, it should be a dynamic document that's reviewed and updated regularly.
You should consider updating your plan whenever:
Your facility design or layout changes.

You introduce new equipment, materials or processes that could impact evacuation routes.

New hazards are introduced that would require special actions.
To ensure all changes are managed appropriately, your plan should be kept in a revision-controlled environment. Document Control tools within the EHS Management System can help you manage approvals, signatures and other required actions like updating employee training.
Ultimately, your Emergency Response Plan isn't something to be glanced at once a year and then forgotten. Emergency planning touches many areas of your organization, which is it's so important to integrate your plan within your EHS management process. Only by leveraging all of the tools it provides can you get an honest and accurate assessment of preparedness.
OnDemand Webinar: Enabling Operational Excellence with a Holistic Technology Framework