Is Excessive Risk Management Blocking Innovation in Your Pharma Business?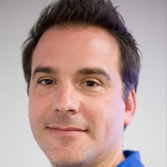 At a Time When Society Demands more Affordable and Accessible Medicines, Has the Industry Become Obsessed with Risk Management at the Expense of Innovation?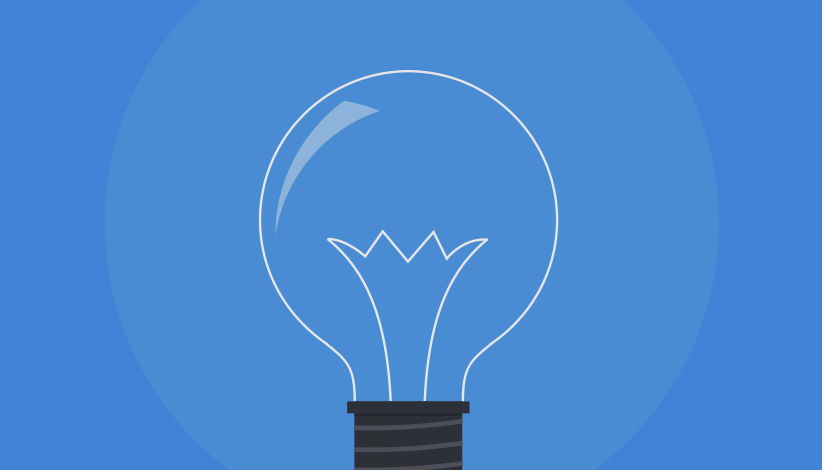 Innovation is the lifeblood of the pharmaceuticals industry and the benchmark that will define success in your company for years to come.
But it's also the source of great frustration for business leaders, who complain that their companies don't get credit for the impact their innovative products have on patients, the healthcare system and society as a whole.
The average 12 years it takes to get a drug in front of a patient requires painstaking R&D endeavor, trial and error, and more than a little luck. Only 5 in 5,000, or 0.1% of drugs, that begin pre-clinical testing ever make it to human testing. And only one of these five is ever approved for human usage.
And yet society is much less tolerant of the risks involved in getting these drugs to market and more willing to punish companies when things go wrong. Firms are repeatedly told that medicines have to be more accessible and affordable for patients, but at the same time they must satisfy the demands of investors who want profit and dividend growth and a strong drugs pipeline.
In such circumstances, is it any wonder that pharmas have become more entrenched, risk averse and unwilling to stray from the tried and tested?
Lessons from Vioxx
When PwC asked for their top five risks, CEOs placed over-regulation ahead of exchange rate volatility and skills shortages as the biggest factor likely to hamper their prospects. In the same 2016 survey, 89% of respondents said government and regulators had a high or very high impact on their strategy. Over-regulation is a persistent headache for the industry, which faces strict review and approval processes and the threat of pricing controls.
But after the Vioxx scandal, when it was discovered that the treatment for osteoarthritis and other acute pain conditions led to increased risk of heart attack and stroke, there's every reason for regulators to be cautious. The case fueled accusations about ineffectual regulation and that pharmaceuticals companies were putting profit over patient safety.
More than a decade later, the financial impact on Vioxx maker Merck has only just become clear. In 2016, it paid US$830 million to resolve a class action lawsuit by shareholders who had seen $37 billion wiped from the company's market value. Merck has now paid about $8.5 billion in Vioxx-related settlements.
Increased Scrutiny
Inevitably, pharmacovigilance regulations were tightened in the years following Vioxx, resulting in more requests for safety data. This increased scrutiny has added more layers of risk to the process of drug development at a time when society's need for innovation in pharma is acute. The cost of satisfying requests for additional data is often at the expense of R&D resources set aside for other medicines.
Delays in delivering new products mean lost revenues, which coupled with the cost of the initial R&D investment, make the business of introducing new products an expensive endeavor and one prone to extreme levels of risk management.
Clearly Defined Strategy
With these rising costs and the increased number of hurdles for firms to jump through, projected returns on investment in R&D for the top 12 pharmaceutical companies fell to just 3.7% in 2016, from a high of 10.1% in 2010. The research by consultancy Deloitte adds that less than 14% of revenues now come from new products and services launched in the past year — a rate that's lower than in most other industries.
This is despite there being a clear correlation between innovations in pharma and growth. Over a three year period, PwC found that the most innovative 20% of firms grew at a rate 16% higher than the least innovative.
Getting innovation right is critical, but in the world of pharma this requires careful planning and simulation and a clearly defined strategy and culture.
Spotting Problems Early
For example, PwC argues that it's essential to encourage a failure friendly environment of 'fail early, fail cheaply'. Punishing failure socially or economically discourages risk-taking and dampens creativity, it warns.
Ideally, firms should be able to integrate risk management into all their processes, rather than reacting to problems as and when they encounter them. This means investing in change management software and quality management systems throughout the product lifecycle, as opposed to just the end product. Tools like Failure Mode and Effects Analysis will do this by enabling you to identify potential failures before you invest in production.
In certain circumstances, pharmaceuticals firms are using bowtie risk assessment, which has helped the aviation industry to prevent and mitigate the effects of rare, high impact events. Instead of collecting adverse event data from undesired events, and taking steps to control the risk of those events, bowtie looks at a potential undesired event before it happens, and puts controls in place that act as "barriers" to prevent that event from occurring.
A Collaborative Approach to Innovation in Pharma
Using change management software for compliance will reduce conflict with regulatory agencies and boost compliance confidence.
As part of this drive to be more proactive, Europe's leading regulator recently launched PRIME (Priority Medicines), which encourages early dialog with developers of promising medicines so they can optimize and streamline their plans at a much faster pace.
By combining this collaborative approach with the use of robust risk management systems and processes, the pharma industry has more hope of overcoming the fear of regulation failure. If that happens, there's every chance of patients accessing the affordable and accessible medicines they need and business leaders getting the credit they feel they deserve.
Takeaways:
Over-regulation is the biggest threat to growth, pharma CEOs say.
Returns on investment in Big Pharma R&D fell to just 3.7% in 2016.
Firms should integrate risk management into all their processes.
Identify potential failures before you invest in production.
Pharma is following aviation in the use of the bowtie risk assessment.