Integrating Wearable Devices Into Your EHS Management Process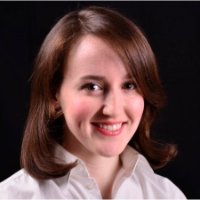 In November 2015, Honeywell and I
ntel unveiled their proof of concept for a wearable smart device that connects workers to industrial monitoring systems.
What makes the Connected Worker so unique is that it combines multiple functions, including:
Location monitoring.
Activity detection.
Non-verbal gesture tracking.
Heart rate monitor.
Toxic gas monitor.
The device can feed real-time data to monitoring systems, allowing for more robust hazard identification and injury prevention. It's an innovative example of the wearable devices flooding the market, which many expect will be mainstream by 2020
And while 68% of companies say wearable devices are a priority for the company, it rarely makes sense from a strategic standpoint to jump at every new tool that becomes available.
In this post, we'll look at how to integrate wearable devices into your EHS management program within the framework of the traditional plan-do-check-act process.
1. Plan
The first step is creating a roadmap for determining how wearable devices fit into your overall risk management process.
Questions to ask include:
What devices are we already using?
Which process areas pose the highest risk to workers?
What past injuries and illnesses might have been prevented with wearable device monitoring?
This will require leveraging data from your EHS Management System as you evaluate devices available for monitoring toxic gas concentrations, particulate matter and biometric data such as respiration and heart rate. You'll also want to consider aspects of the devices themselves such as:
How accurate is the device?
Does the device alert you when it needs calibration or battery replacement?
Will it "talk" to your monitoring system?
2. Do
Once you've prioritized where to incorporate wearable devices and which ones will make the biggest impact on risk mitigation, it's time to strategize for effective implementation.
Specifically, you'll need to:
Update safety processes within the Document Control system to reflect how employees are to use wearable devices and how the data will be used within the EHS Management System.
Revise employee training programs and requirements so that workers know how and when to use wearable devices.
Adjust Personal Protective Equipment (PPE) protocols to include requirements around the new wearable devices.
3. Check
After incorporating the new wearable devices into your EHS process, you need to monitor implementation effectiveness as well as the data generated by the devices.
Two processes are important here:
Audits: In both informal walk-throughs and formal audits, you should look to see whether workers are actually using them (and using them properly). If they aren't, find out why not. It may be an issue around employee training, or it could be that the process you've implemented doesn't match up with real-life conditions on the plant floor.
Reporting: The biggest benefit of wearable devices is the ability to generate data to reveal new safety insights. Centralized Reporting tools within your EHS Software make this possible, allowing you to better analyze high-risk process areas or procedures.
4. Act
Finally, you need to take action on the information gained from the above process. From an implementation standpoint, this may require adjusting employee training to ensure people are using the devices properly.
From an exposure monitoring standpoint, the opportunities for improvement are huge. Actions you might take include:
Creating dashboard alerts and alarms for when exposures reach critical levels.
Detailed analysis of high-risk procedures to determine appropriate equipment or process changes that would reduce worker exposures.
Evaluating near-misses to generate more predictive data that help you prevent worker injury and illness.
At the end of the day, wearable devices are just like any other tool. To get the most out of the technology, you have to know how to use it. That means leveraging the full capabilities of your EHS Management System, from detection and monitoring to data analysis, planning and change management.