Ingredients for FSMA Success + How Can We Use Big Data in the Supply Chain?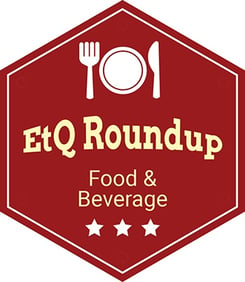 This week's roundup is based on the most recent articles in the Food and Beverage industry. FSMA compliance is a huge topic today. That said, we have pulled an article from FDAVoice discussing two ingredients for FSMA success, and Food Safety Tech discussing how food companies need help in better preparing for FSMA. We conclude with an EtQ blog post discussing big data in the food supply chain from expert Traci Slowinski.
Engagement and Collaborative Problem Solving: Two Ingredients for FSMA Success
Authors: Michael R. Taylor and Stephen Ostroff via FDAVoice
Because of the rules implemented in the FDA Food Safety Modernization Act, authors Michael R. Taylor and Stephen Ostroff have reached out for feedback from stakeholders. Since there are other aspects of safety not entirely expressed and other worries needed to control, they've received questions like "how are we covered by the produce safety rule, and how do we achieve compliance?" Because each region of the country has its own complexities, as stated in this article, the FDA is constantly trying to engage at the state and federal levels in problem solving with growers and others in the food industry, while implementing FSMA rules. They believe every step taken brings them closer to the food safety system envisioned by FSMA to prevent the causes of foodborne illness. For more information, read the whole article, here.
---
Survey: Not All Food Companies Sure if FSMA Applies, More Help Needed
Author: Maria Fontanazza via Food Safety Tech
This article states that from recent studies, only three of four companies who must prepare for FSMA compliance by September are "somewhat ready." It goes on to discuss an effective food safety plan and how it is a fundamental part of FSMA compliance, but how companies still need information on how to meet these requirements and what resources are available. Author Maria Fontanazza provides charts and statistics on technology being used to help with FSMA compliance—see it all, here.
---
How Can We Use Big Data in the Food Supply Chain?
Author: Traci Slowinski via EtQ Blog
When consumers ask where their food came from, the answer isn't "the supermarket". These days, they're looking for provenance, traceability, accountability.
Peace of mind that – in today's border-spanning, agent-intensive, globally networked sourcing environment – is getting more and more challenging for supply chain and quality professionals in the food and drink industry.
But quality experts today have a secret weapon – the big data in the supply chain. With the right tools, you can turn that data into accurate insights that help you control risks before they happen. For instance, how would a bad harvest in India endanger allergy sufferers?
Big Data knows. Read on.
On Demand Webinar:

Preventing Listeria Contamination–A Practical Guide to Food Safety Controls
This webinar provides practical guidelines for preventing contamination of products with L. monocytogenes, including controls directed toward preventing contamination of product surfaces and preventing the establishment and growth of the organism in niches in the food processing/preparation environment.