Incorporating Risk Management Into Your Incident Reporting Process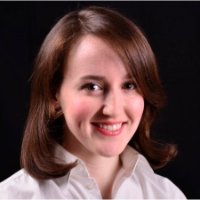 U.S. Department of Labor statistics show that the aviation industry has an incidence rate mo
re than double that of private industry. Making progress towards reducing worker injuries requires strategies that go beyond the surface of incident reporting, leveraging all the data available to prevent future occurrences.
One way companies can do this is by incorporating risk management into their incident reporting processes. Risk adds a new dimension to the data, giving you more information that helps you better analyze, prioritize and solve problems.
Let's look at a few key areas where aviation companies can make incident reporting a risk-based process.
Flagging High-Risk Incidents
The fact that aviation operations span so many departments and locations makes it difficult to reduce incidence rates. Ground operations, in-flight, cargo handling and maintenance—all these areas can generate significant numbers of incidents, making it difficult to see what needs your attention.
Adding the dimension of risk to your incident reporting is what helps you find that needle in the haystack. Risk matrix tools within the aviation Safety Management System (SMS) allow you to quantify the risk associated with individual incidents. Once each incident has been assigned a risk level, you can then filter and search for the high-risk incidents that need to go through the corrective action process first.
This process ensures that high-risk incidents don't get buried at the bottom of the pile because they were added to the SMS on a later date.
Risk-Based Verification
How does your company determine when to close out a corrective action? Is it once the prescribed corrective action is complete? If so, you're missing a crucial final step. That step is risk-based verification.
Before marking corrective actions as complete, you should again pull out the risk matrix your company has developed to see whether the corrective action reduced risk to acceptable levels. Of course, this means having a properly vetted risk matrix and a predetermined company policy that says what level of risk is and is not acceptable.
By adding risk as a final verification step in your process, you ensure that corrective action is truly effective. If risk isn't reduced to acceptable levels, you'll need to feed it back into the corrective action system. This process is what leads to a continuous reduction of risk.
Tracking Leading Indicators
Risk management is about looking forward, not backwards. Unfortunately, most companies (not just in aviation) still treat safety as a rear-facing process, focusing all their time and attention on things that have already happened.
Incorporating risk management into your incident reporting process is an important step towards moving away from a reactive to proactive safety management. One way to do this is by tracking leading indicators like near-misses, which provide valuable data about where incidents might occur in the future.
In fact, mandatory near-miss reporting is something that's a hallmark of mature safety cultures. By expanding your definition of incidents to include near-misses, you immediately increase the size of your dataset and its predictive power. Because near-misses aren't just a lucky break—they are a warning of things to come.
Understanding the Larger Context
In reality, incident management alone will not reduce your incidents, even if you leverage the risk management tools discussed in this post. True risk management means reaching beyond individual functions or capabilities, creating a larger closed-loop process that continuously reduces risk throughout the organization.
This process includes:
Identifying key metrics (particularly leading indicators) you will use to measure success.
Regularly reviewing policies and planning documents within a secure Document Control system.
Tracking employee training compliance to ensure workers are prepared to handle any changes to processes, people or equipment.
Recording hazards within a centralized Risk Register and assessing the risk associated with each.
Adding new controls on a regular basis that address incidents, observed hazards and regulatory compliance gaps.
Monitoring control effectiveness to see where to make adjustments.
It seems like a lot, but if you're using your SMS effectively, it doesn't have to be that hard. Automation streamlines the process, while integrated reporting makes it easy to find the information you need.