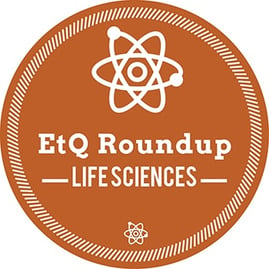 Our roundup this week consists of articles regarding the Life Science industry. We have articles with tips on becoming a sustainable brand, highlights of the upcoming BIOMEDevice seminar in Boston and how to leverage your Compliance System to ensure you're achieving your full potential.
How to Become a 'Sustainable' Brand
Author: Martin Roll via Quality Digest
This article discusses the importance of being recognized as a sustainable organization. It focuses on how so many brands today are implementing new sustainability initiatives for creating new opportunities and transforming their following. According to author Martin Roll, brands in this regard follow the principles of communication, aiming for change, impact with implementation and partnering with those who add value. Check out the full article, here.
---
10 Highlights of BIOMEDevice Boston
Author: Brian Buntz via Qmed
This post covers 10 topics that will be presented at this year's BIOMEDevice Boston event in mid-April. It covers keeping medical data secure, how to integrate and manage data and much more. Check out the article in full here and find a preview of the sessions and the keynote that will be discussed on opening day.
---
5 Signs You're Not Getting the Most Out of Your Compliance Management System (And What to Do About It)
Author: Rachel Beavins Tracy via EtQ Blog
If you've implemented an enterprise compliance management system within your organization, chances are the process involved a lot of time and resources.
So, to ensure that you're leveraging its full capabilities, we've put together a list of 5 signs you may not be using your compliance management system to its full potential (plus what you can do to fix the problem).
Read the blog here, and find the answers to getting the most out of your Compliance Management system.

Guidebook: Selecting, Implementing and Using FDA Compliance Software Solutions