How the Aviation Industry Can Improve Sustainability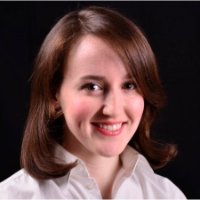 The aviation industry is frequently under fire for sustainability issues. Transportation emissions are central to the climate change debate, with air travel often blamed for having an outsized impact on the average consumer's carbon footprint.
And while there are certainly other huge sources of transportation emissions that need to be addressed, many aviation companies are stepping up to improve sustainability and reduce their environmental impacts.
With that in mind, this post provides a 4-step strategy for improving sustainability in the aviation industry.
1. Start Tracking
You can't manage what you don't measure. To understand how to improve, you must first get a baseline to see where you are today.
Typical metrics companies monitor within a sustainability tracking system include:
Emissions. This includes Scope 1 emissions from aircraft and ground transport fuel and Scope 2 emissions ground operations energy use.
Emissions intensity. Scope 1 emissions per Revenue Ton Mile (RTM) and Revenue Passenger Mile (RPM) give you a standardized measure of intensity.
Fuel consumption. This includes total gallons used, RTM and RPM.
Fuel efficiency. Gallons per RTM and RPM are both standard measures of overall efficiency.
Water and energy use. Tracking these directly can be difficult, like when your company doesn't directly manage your sites in other destinations. Just measure what you can, and try to get information from partners whenever possible.
Waste. This includes in-flight waste as well as ground operations, and don't forget to track the amount of waste that gets recycled.
2. Set Goals
Once you've got a baseline, it's time to determine what your overall goals are going to be. Possibilities include:
Reducing emissions. As an example, one leading airline brand aims to reduce emissions intensity 30% by 2020.
Renewable use. One worthy goal is setting targets for increasing the proportion of energy your company gets from sources like wind and solar.
Reducing waste. Many airlines working toward sustainability set ambitious goals around reducing in-flight and ground operations waste, as well as increasing the amount of material recycled.
Consumption efficiency. Beyond just overall reductions, your company can also set goals around increasing fuel or water efficiency.
3. Identify Ways to Improve
Tracking metrics and setting goals are important, but these steps do nothing if you're not consistently analyzing your performance to identify opportunities for improvement.
Key strategies include:
Leveraging Centralized Reporting tools within an integrated management system to monitor long-term trends and compare against your baseline.
Conducting environmental audits to pinpoint noncompliances and launch corrective actions.
Certifying to ISO 14001 for Environmental Management to ensure compliance and achieve an objective measure of environmental performance.
Launching sustainability projects like introducing low-carbon fuel or switching to low-water fixtures in ground facilities.
4. Share Your Results
Sustainability reporting should part of your overall environmental strategy. Not only does it help the public understand what you're doing behind the scenes to reduce your environmental footprint, it shows you're serious about being accountable as a company to your goals and performance.
Plus, the work involved in publishing corporate sustainability reports ensures environmental issues stay top-of-mind and aren't just buried in spreadsheets or fuzzy marketing messages.
Finally, sustainability reporting requires you to solidify your goals and plans, so customers—and internal staff—understand the full context of your environmental strategy. And if you can get everyone on board from CEO to hourly worker, there's no limit to how far you can go.
Learn how to integrate your environmental efforts with quality and safety goals in our free white paper on An Integrated approach to Air Safety.