How Talent and Skills Affect Quality and the Bottom Line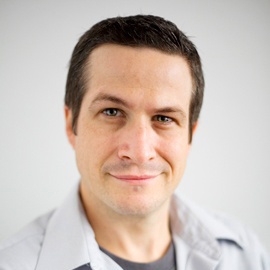 With Better Talent Management, Your Business Can Drive Bottom Line Success Through Quality and Compliance
Talent management may be a priority for your businesses, but do you really see the direct connection between this imperative and the bottom line? Businesses that lack sufficient numbers of staff with the right skills, knowledge and experience rapidly find themselves falling short. They risk compliance failures, because people do not understand their responsibilities or how to execute them. As a result, they're unable to deliver the quality their clients demand.
Indeed, investment in compliance and quality is not simply about avoiding problems. Rather, such initiatives can drive increased sales and profitability. A business that is better able to demonstrate high standards of data security, say, may find this is the key to winning new clients ahead of its rivals. A company able to manage its compliance more efficiently should enjoy cost savings.
Talent Management and Your Quality Culture
Despite these potential gains, however, many companies are not paying sufficient attention to talent management in quality and compliance. Recent research published by PwC, for example, found that only 55% of businesses have a good spread of wider business skills and experience in their compliance departments. That may mean staff are not working with the company's commercial goals in mind.
More broadly, where the rest of the workforce lacks the requisite training or knowledge, compliance and quality initiatives may have limited impact. For example, research suggests that applying safety and health practices is especially difficult in work cultures where there is a shortage of skilled labour. That puts both the business and its employees at risk and could lead to higher costs that impact the bottom line.
The problems are particularly acute in certain areas. The IT consultancy Gartner has suggested, for example, that two-thirds (65%) of CIOs are struggling to recruit the talent they need. This is worrying given the increasing importance of digital to so many businesses – and the potential for this area to boost profitability. Those companies that lack the skillset to pursue an active digital agenda risk being eclipsed by competitors that are able to leverage digital technologies in the pursuit of quality.
Demand for talent and skills is especially high in one particular area of IT. CIOs are now six times' more likely to be looking for people with big data analytics skills than in any other specialist niche. This reflects the increasing recognition that analytics tools and technologies have the potential to transform visibility, with a positive impact on the bottom line.
Addressing Talent Management to Improve the Bottom Line
How, then, to improve talent management against this backdrop – particularly in environments where there may be a shortage of people with the skills your business needs?
Well, in part this is a question of leadership – recognizing that to strive for quality throughout the organization, you must equip everyone with the talent required. Leaders cannot, and should not, micro-manage quality, but they can define cultural and strategic priorities, working with all functions to ensure everyone is capable of playing their part.
Indeed, these ideas are embedded in the recent changes to the ISO 9001 quality standards, which emphasized the need for an organization-wide quality culture with clear leadership from the top.
Inevitably, training, for both new and existing staff, will be a key part of the equation. Such investments will deliver broad-based operational improvements – with employees working more effectively and avoiding errors – but should also bind staff into the collective focus on compliance and quality.
The aim should be ambitious. Businesses able to work together across the enterprise to deliver quality, using standardized procedures underpinned by robust talent management are more likely to enjoy a competitive edge.
By addressing talent management, businesses have a real opportunity to drive future growth from compliance and quality.
Takeaways:
Quality and compliance can make a key contribution to the bottom line.
A failure to address talent management will hold back your business's efforts on quality and compliance.
Leadership is crucial in harnessing compliance and quality for growth and profitability.
Find Out How Talent and Quality Go Hand in Hand. Download: "The Proactive Quality Guide to The People First Approach to Quality Management"