How Pharma Companies Can Manage Clinical Trial Risks with Document Control

Pharmaceuticals companies who want to reduce the risks of clinical trials need to realize that their document and data controls are just as important as all the ground-breaking research that goes into drug development.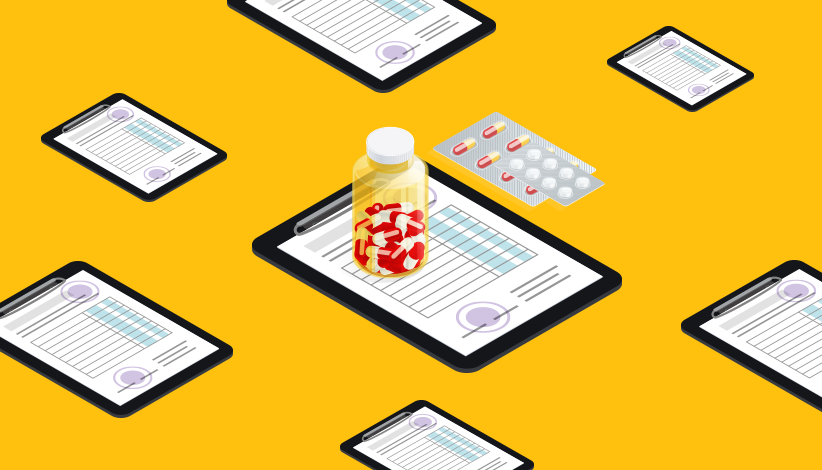 For every 10-20 medicines identified in the laboratory, only one will ever reach patients. But the data gleaned from each piece of clinical research, whether successful or not, can inform the next generation of science. Harnessing this data doesn't just enhance medical understanding, it can speed up the painstaking process of getting other potentially life-saving drugs to market and help to manage the high risks involved in every clinical trial.
From 2019, the European Union will introduce new rules that should speed up the process for clinical trials so that a single approval system exists across all member countries. By modernizing the framework and encouraging a greater level of data harmonization, it should be easier for drugs companies to test products across geographic boundaries, leading to larger patient sample sizes for trials and improved insight into tackling the most complex diseases.
But as the race towards greater collaboration intensifies, so too does the pressure on the pharmaceuticals industry to make sure that this sharing of information isn't compromised by failures in data management and document control. With the EU's forthcoming General Data Protection Regulation (GDPR) promising hefty penalties for breaches, there will be no second chance if patient information is lost or exposed.
Data Harmonization Benefits
Big data is undoubtedly changing the face of healthcare, with pharmaceuticals companies now able to collect and intelligently search much larger data sets in their research and development. In 2012, Pfizer processed more than 37 million data points from its clinical trials, but that was before advances in apps, wearable devices and remote health monitoring boosted patient engagement.

The sharing of harmonized data means that research laboratories can go back to the previous results of tests, identify patterns and trends and even come up with targeted products aimed at a sub-set of patients within a particular program. Many drugs companies are part of Project Data Sphere, where historical cancer research is shared in order to accelerate the overall clinical trials process. The digital platform already contains data from almost 100,000 patients.
Quality analysis of demographic and historical data can also ensure that drugs companies are able to address one of the biggest risks of clinical trials – being able to find and then retain the right mix of patients.
Risks of Clinical Trials
Final stage clinical trials can require up to several thousand volunteers, but side-effects of the drugs involved means that the typical patient drop-out rate is 30%. These expensive and lengthy tests are often scuppered by a failure to retain enough patients to successfully complete a study, or where participation is not diverse enough and data only comes from one type of patient.
If trials aren't completed on time, there's not just additional costs but also lost revenues should an anticipated product launch not happen. It's essential that companies recognize that protecting the interests of the patient and their data is just as important as all the ground-breaking research and development that goes before it. Ultimately, all their valuable trial data can only be unlocked if concerns about patient privacy are taken seriously.
This means ensuring that patients have faith in how their personal data is handled, both internally and over the internet. Any failures will impact on the reputation of the research being undertaken and quickly affect confidence among the trial base, leaving tests without the necessary level of participation.
From 2018, GDPR will represent another huge risk for clinical trials. Infringements from privacy and data breaches will trigger fines of up to 4% of annual global turnover or €20 million, whichever is higher. Under GDPR, consent for the personal data of a trial participant to be held must be "explicit and unambiguous," while they will also have the right to request that all their data is removed without delay.
Trust in the quality of clinical trial data is also paramount. Unsurprisingly, most drug trials are funded by the industry who take on the risk and reward of bringing new products to market. It's essential that their processes stand up to scrutiny, which is why the quality of record keeping and the management of the data must be transparent at all times. An orderly document control process can assist with this and also help researchers in quickly spotting the side-effects and adverse reactions that may lead to drug trials losing patient participation.
Document Control
In an effort to reduce the risk of clinical trials, firms must automate the process of document creation so that there's consistency in the data being presented. Workflows need to be established and processes and procedures built so that high levels of quality and compliance are maintained by staff at all times. Trust in the results of clinical trials can only grow if the data is presented in a consistent and uniform way.
Documents can't just be checked in or out – there needs to be a process of approval and review as well as a proper document sign-off. That's essential when researchers are dealing with confidential patient data or presenting information that others may rely on as part of the data harmonization process.
For companies running clinical trials in the United States, they will need to consider updated guidelines from the Food and Drug Administration (FDA) on the correct use of electronic systems and signatures. In particular, the FDA wants to ensure that electronic patient consent forms are as secure as paper-based forms, with username and password logins in place to establish the patient is the correct trial participant.
Having so much data going into the system means that pharmaceuticals companies also need proper visibility so they can look out for and identify key research findings. Using metadata can help by enabling filtering of documents by phrase, keyword and more. This means that trial findings hold their value and can be referred back to by other related studies.
And, of course, the ability to guarantee the security of the data and documents of patients involved in clinical trials is critical. An organization must always make sure that there are controls in place to ensure only the appropriate personnel can access, approve, review and make necessary revisions to documents. An effective document control system lets an organization limit data visibility to only what is necessary to the user.
Financial Burden
There are more than 250,000 registered clinical trials, all of which are conducted in accordance with strict international standards, as well as local laws and regulations.
But the same high standards also need to apply to document control. This comes into even sharper view when it is estimated that clinical trials account for 90% or more of the cost of developing an approved drug from laboratory to pharmacy. The immense financial burden of clinical trials overall means the industry can ill afford to not adopt a whole new rigorous approach to both data and risk management.
Takeaways
From 2019, new EU regulations on clinical trials will allow data harmonization across boundaries.
One of the biggest risks of clinical trials is being able to find and retain the right mix of patients.
Trust in the results of clinical trials increases if the data is presented in a consistent and uniform way.
Protecting patient data is just as important as all the ground-breaking R&D that goes before it.
When dealing with confidential patient data, there needs to be a rigorous process of document approval and review.
Is poor data management jeopardising the results of your clinical trials? Download The Risk Management Handbook: Supporting a Quality Culture Across Your Business