How is Risk & Compliance Management like running an Obstacle Course?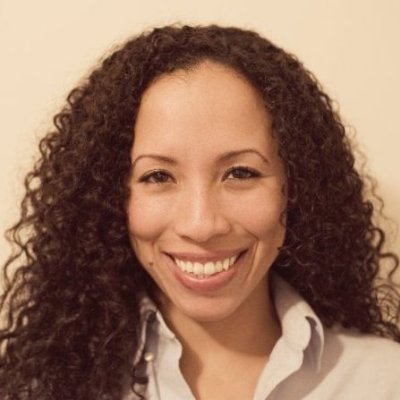 Most people have heard of the popular game show, Wipeout. If not, this may jog your memory. Well, that's what we did last weekend. Sort of. Here at EtQ, our Fun Committee plans the latest and greatest events for general spirit and team building. Last weekend the event of choice was the R.O.C. Race, or Ridiculous Obstacle Course Race.
So we rose bright and early and, this being a "costume encouraged" race, us girls got our neon socks and tutus ready (which made us about 95% faster, by my calculations). While running this 5k, it struck me how much quality management comes into play, regardless of the situation (quality is everywhere!).
Bowtie Risk Management: The folks at EtQ generally stay pretty active. Remember this one? Typically our races consist of woodsy areas, i.e. padding in the form of grass or dirt. The R.O.C. Race consisted of mostly cold hard pavement. My fear was tripping over a dip in the ground and flying face first into the asphalt. So how did I avoid this risk? By looking down. Which of course opens up a whole new world of risk—what if I run into something??? Eek! So I had to access which risk was greater.
Bowtie Risk is the original "if this, then that."The Bowtie Risk method identifies a potential undesired event before it happens, and puts controls in place that act as barriers to prevent that event from occurring. I looked at the asphalt and accessed the risk of falling. Then I determined if I kept my eyes on the ground, I'd be more in control of the situation and would avoid tripping over something…or my own feet. However, I could possibly have run into another person. After a quick risk assessment, I determined that running into someone else would be more of a minor risk (and that I'd prefer to run into flesh than pavement) so kept my eyes on the ground. And I'm happy to report that there were no collisions that day (albeit a few near misses).
Training: In the quality management world, training keeps all employees up to date on their duties to ensure they are as knowledgeable in their duties as possible. Same goes for the obstacle race world. While there were an immense number of runners there that day, there were also plenty of race attendants who helped guide runners on the course and ensured that all obstacles were working the way they were supposed to with the ultimate goal of keeping everyone as safe as possible. There had to be some level of consistent training to ensure that they all knew their duties, regardless of what crazy contraption they were assigned to.
Corrective Action: One of the obstacles, Cool Runnings, was out of commission when the EtQ team arrived, causing a long line (there was only one slide as opposed to two so everyone had to share, resulting in a longer line usual.) However, a corrective action must have been put into place because eventually we were given the green light and everything was again in motion. The race attendants had accessed the situation, double checked to make sure it was safe, and opened up the second slide to a collective cheer from the crowd. Wouldn't it be great if each corrective action garnered this sort of reaction?
Thanks to some quality management concepts and the efforts of the well trained course attendants, the R.O.C. race was a success for team EtQ.
It was fun and games for a good cause. Proceeds from the R.O.C. Race benefited the Challenged Athletes Foundation® (CAF).
What Makes For a Quality & Compliance Platform?
What do you need in a flexible Compliance platform that allows you to automate all your business processes, all while in a simple, easy to user interface?

Learn how with EtQ.