How Internal Audits Benefit the Foodservice Sector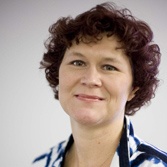 As most food and beverage professionals know, there are some definite differences in the various sectors of our industry on how we handle food. Manufacturing plants have very different Food Safety Management Systems (FSMS) and practices than a restaurant or grocery store. But we all deal with the same hazards and risks and can, in most cases, use the same resources and tools. One tool that is becoming more popular in all sectors of the food and beverage industry is the internal audit. Internal audits are quite common at the corporate level and tend to be used within a number of departments, the financial one being most common. But the individual food handling locations (manufacturing sites, restaurants, stores) can also benefit greatly from conducting routine internal audits.
Some common internal audit areas for a foodservice would include:
Food safety
Sanitation
Personnel Safety
Guest Experience
Financial
Security
Waste
The length and frequency of these audits may vary and should be based on your business needs. In the fast-paced (and often short staffed) environment of the foodservice operation you need to ensure that you are capturing focused, value-added information. There is no spare time to be conducting activities that will not result in actionable data. Ensure that your personnel have the right training and tools (forms, thermometers, etc), that assessment and audit findings are properly recorded (no pencil whipping, please), and that corrective and preventive actions are taken and verified for any problems that are identified (how do I know you fixed it?).
So, knowing that conducting internal audits and assessments will add extra work to someone's already busy schedule, what benefits do we expect to reap from these types of activities?
It is common knowledge that inspectors and audits require appropriate Documentation & Recordkeeping in order to review and verify that you have the appropriate programs and practices in place and that you are following them. By completing routine internal audits and assessments, you will have the required information on hand for anyone that needs to evaluate your operation. It also provides you with an understanding of where you might have gaps within your business—do you need to do more staff training, do you need to replace/fix any equipment or tools, do you need to update your hazard/risk analysis? With this data, you will be able to identify where you need to focus your energies to improve your operations.
Internal audits will help identify gaps in Employee Training. Most assessments require some interaction with your staff. You should include a document/record review to make sure your personnel are correctly, accurately and legibly completing the necessary forms/records for their job function. You should conduct observations of their activities to ensure they are following best practices. And you should talk to them—this helps to determine their level of knowledge and understanding of your company's policies and practices. If gaps are identified, they can be addressed through additional employee training.
Most internal audits will result in findings—both positive and negative. While the focus is to find gaps in your business, there should be some attention paid to best practices that are occurring as well. Providing a response to both areas is critical to ensure buy-in to the internal audit program. But in the end, identifying issues and determining the appropriate Corrective and Preventive Action (CAPA) is the main goal of the internal audit. Continuing to allow repetitive negative activities will only result in problems—food safety issues, increased waste, guest dissatisfaction, etc. You can use your internal audit to not only find those gaps, but determine and communicate the appropriate CAPAs to fix them. Don't forget to document any CAPAs and follow up to verify that they were effective.
What all this means is that, if you are performing regular, effective internal audits you should be Audit and Inspection Ready at all times. Both the industry and regulatory are requiring more and more oversight into food and beverage operations at all levels. Foodborne illness, recalls, and allergy concerns all continue to plague our industry and need to be addressed by everyone working within the food supply chain. It is critical that you are not only doing your due diligence when it comes to maintaining food safety, quality and compliance, you need to be able to easily and effectively show it to any internal or external parties. Internal audits will provide verification that you are truly focused on doing the right thing.
One last note, while as a whole the foodservice sector is not required to have regular 3rd party audits, they do provide an excellent resource for conducting objective assessments. If you hire a 3rd party audit service to conduct audits within your facilities, this is generally viewed as an internal audit (versus a customer required audit). Whether you develop your own audit or you run with one that the 3rd party audit vendor provides, this can add additional validity to the internal audits your company team is completing on a routine basis.