How Food Suppliers Like Parmalat Manage Brand Reputation [Slideshare]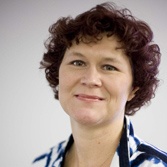 Effective Brand Reputation Strategies are Critical in this Era of Tightening Regulations and Consumer Distrust – But Which Food and Drink Companies are Leading the Way?
Brand reputation is king in a sector where trust and goodwill is running low among European consumers due to product safety concerns, health issues, misleading advertising claims and the potential for employee exploitation.
To combat these problems, food and drink manufacturers are increasingly turning to initiatives that secure brand integrity in the eyes of the discerning public, while ensuring their products remain compliant in a context of shifting and complex regulations.
These leading food suppliers have rolled out policies that safeguard brand reputation and compliance, enhancing their standing in consumers' minds at the same time.
By putting in place effective policies, food and drink companies can push back against negative press reports and consumer mistrust, while complying with regulations that not only protect, but in many cases enhance brand reputation. Critically, this doesn't mean profits will be impacted negatively – instead, brand reputation initiatives in many cases result in growth.
Reduce Risks to Your Brand Reputation and Business. Download: Proactive Risk Management in Today's Lean Food and Drink Industry