How EHS Software Can Keep You Audit Ready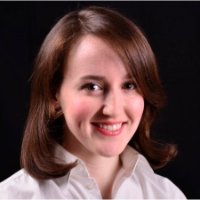 Think for a moment about the last time a safety auditor came to your facility. Were you nervous? Did you feel ready? Were you reasonably certain you would pass? Were you caught off-guard by the results and findings?
Whether we're talking about internal, third-party certification or regulatory audits, success often comes down to effective preparation. In this post, we'll look at how EHS software can help you prepare, focusing on the tools that are most important for audit readiness.
Document Control
Federal and state safety agencies perform almost 100,000 inspections annually
When an auditor asks to see a key document such as a specification or schematic, being able to pull it up on the spot demonstrates a high level of organization. Unlike fumbling around on the computer or searching through file cabinets, which sends the message that your facility is rather disorganized.
Employee Training
Ensuring compliance with required training programs is one of the most important things you can do to be audit ready. Auditors will want to ask your employees questions, and you need a way to make sure they know the right answers. A robust training program is the only way to do that.
EHS Software helps track employee training compliance with tools that let you:
Assign training by role, group or department.
Quickly see who is scheduled for required courses.
Get notifications when people are overdue for training.
Link document changes to new training requirements to keep everyone up-to-date.
Checklists
Keeping your internal audits on track—and preparing effectively for external ones—involves a large number of checklists. Audit Management software provides a centralized repository for all checklists, which also helps eliminate versioning issues prone to occur when passing around revisions or outdated documents.
Being able to quickly download checklists, complete them electronically and sync them to the system makes internal audits easier, so you spend less time collecting data and more time actually learning from it.
Planning and Scheduling
Staying on top of your audit schedule means juggling the time constraints of multiple individuals. Audit Management tools within the EHS Management System can help you:
Automate routing for audit plan review and approval.
Schedule audits and provide email reminders.
Distribute and collaborate on checklists.
Recordkeeping
An integrated system provides a continuous electronic record of your EHS management activities. This is important when it comes to audit readiness, because it's what serves as your paper trail.
Having a paper trail isn't only important for when auditors ask questions. It's also a critical part of your internal performance improvement, because it's what allows you to quickly see the compliance history for any given event or noncompliance. You can look at what corrective and preventive actions have been taken, what the results were and more easily identify how to improve.
Risk Management
Effective Risk Management Software helps you be more prepared for an audit by systematically reducing safety and compliance risks. Key aspects of this include:
Risk-based filtering of incidents and compliance gaps to see the most critical areas needing priority attention.
Using a Risk Register to track and view all risk items in one place.
Linking risk assessments to tools like Job Safety Analysis (JSA) and Incident Reporting.
Mobile Audits
The ability to perform your audit on a tablet means you don't have to print out checklists and documents, so you're ready to go anytime. When you're finished, you can upload completed checklists and photos to the audit record.
Being able to quickly compile your findings and launch corrective actions means you're ready for improvement. Being audit ready is kind of like preparing for a big math test. You take a practice test and study your mistakes until you get them right. And with the right tools to do it, you'll be prepared to pass with flying colors.