How Effective is Your Quality Management Process? Use Our Checklist and Find Out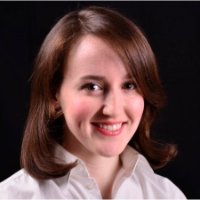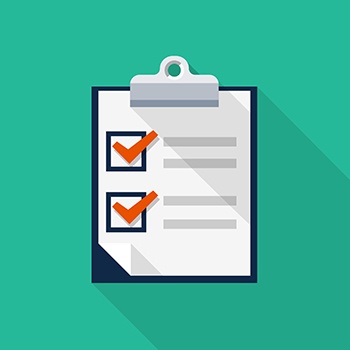 When you work in quality management, it's easy to get bogged down in the details of your everyday responsibilities. Where are the updated product specifications? When will the new equipment be up and running? How fast can our supplier deliver the next batch?
Obviously, these are important questions. At the same time, meaningful progress requires a high-level view of your quality process, instead of just blindly working within it.
To help you do that, here's a 6-point checklist to help determine your overall process effectiveness.
1. Your Mistakes Become Lessons, Not Repeat Events
The top sign of an effective quality management process is that problems drive improvement instead of snowballing into systemic issues. Repeat mistakes are a sure signal your corrective action procedures are ineffective.
Often what's lacking is automation, especially when companies rely on manual processes or disparate electronic systems. Whether we're talking about customer complaints, nonconformances or supplier quality issues, an integrated system helps you make sure:
Each event passes key milestones such as review, root cause analysis, corrective action taken and verification.

Alerts are generated for repeat or high-risk problems.

Corrective Actions lead to an overall reduction of risk.
Continuous improvement is central to quality management, and mistakes are often the catalyst for progress.
2. You Receive Minimal Regulatory Citations and Penalties
If you're consistently hit with fines and penalties, it's clear there's a problem with your quality management process. The regulatory struggle is real, costing companies millions of dollars each year. While it's difficult to keep up with legislative and regulatory requirements, falling behind is something few companies can afford.
Compliance is easier when you rely on the Quality Management System (QMS). Many leading systems can automatically identify, track and assess which requirements apply to your organization, allowing you to pinpoint gaps and implement controls. Integrated systems also include Audit Management software to keep your internal audit schedule on track, which leads to better performance on regulatory inspections.
3. Your Employee Training Program Works
One of the key foundations of an effective quality management process is having a robust employee training program. You shouldn't have people who are constantly behind on scheduled training, and you shouldn't have repeat problems cropping up due to inadequate or incomplete training.
What are the hallmarks of an effective employee training program?
You can automatically assign and track training by role, department, location or other criteria to ensure everyone is caught up.

You're able to test employees at the end of each course to make sure critical information sticks.

Employee training requirements are linked to other processes like Change Management and Document Control to ensure staff is up-to-date on critical changes
4. You Can Make Changes With Confidence
In many organizations, change is a scary proposition. Ballooning costs, potential failures, production slowdowns—these are just a few of the reasons why companies hold back from making critical changes.
An effective quality management process reduces a lot of the uncertainty surrounding change. Look for ways to leverage automated Change Management tools to assess risk associated with different options, create and automatically route action plans and track the cost of change.
5. You Continuously Reduce Risk
The companies that perform best on quality are those that keep Risk Management front and center. That's because focusing on risk leads to better decisions, from designing new products to evaluating your suppliers.
Your QMS should make it simple to continuously reduce risk, with capabilities like:
Quantitative risk assessment tools such as risk matrices, decision trees and bowtie risk analysis templates that can be dropped into any software module.

Risk-based sorting of open corrective action requests.

Centralized reporting that houses all of your risk items and makes it easy to identify areas needing improvement.
It's important to note that risk is now becoming the language of compliance in many organizations. That's because while many people don't understand the technical details of quality management, everyone understands risk. And that's what leads to more strategic decision-making.
6. You Produce Safe, High Quality Products
Results don't lie. If you consistently deliver safe, high quality products, it's a good sign you're doing something right. Obviously, that's easier said than done. But if you get numbers one through five down, you'll find that reaching this ultimate goal is a lot simpler and leads to fewer mistakes, lower organizational risk and an ability to meet future challenges head on.

The Risk Management Primer: Getting Started with Risk in ISO 9001:2015