How Disruptive Technology Can Transform Aviation Safety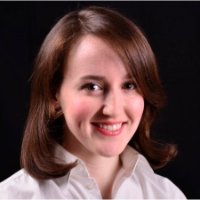 Uber recently announced its intention to develop Uber Elevate, a new air taxi service using helicopters to transport people around cities. It plans to test the service as early as 2020 in Dallas and Dubai, but just like Elon Musk's SpaceX, we probably can't expect to actually use any of these futuristic technologies anytime soon.
And while these innovations make for splashy headlines, other disruptive technologies are quietly transforming aviation safety.
This post looks at how developments such as the Internet of Things (IoT), wearable devices, 3-D printing and drones will impact the aviation industry.
Internet of Things (IoT)
The Internet of Things (IoT) is an emerging technology that uses the cloud to connect non-standard computing devices so they can send and receive data. Nearly 9 in 10 aviation execs believe IoT will deliver benefits to their company in the next few years, with two-thirds saying that IoT is already benefitting the organization now.
Applications of IoT in aviation safety include:
Predictive maintenance: Sensors connected to aircraft engines allow companies to perform maintenance exactly when it's needed. Equipment data can also provide information for making operational adjustments to reduce wear and tear on equipment.
Logistics: Smart sensors integrated with logistics systems means companies can better link maintenance needs with available parts, reducing downtime.
Weather forecasting: Companies like Panasonic and Honeywell are developing connected radar capabilities to give pilots real-time information on wind speed, temperature and turbulence. Honeywell says these systems have the capability to deliver as much as $100,000 annually per aircraft.
Big Data
IoT generates massive data sets that companies can analyze for important trends and associations, or big data. For many companies, the ability to use big data to drive improvements in aviation safety is constrained by a talent gap in data analytics.
Companies willing to invest in developing systems and teams capable of analyzing big data—and breaking down traditional information silos—can expect benefits such as:
Advance warning to prevent maintenance and safety issues.
Improved efficiency of operations through in-flight tracking and data collection.
Streamlined supplier management to reduce supplier-related safety issues.
Increased visibility of previously unmanaged risks to improve safety.
Wearable Devices
Wearable devices are a key area poised for disruptive effect in the aviation industry, particularly around employee safety and maintenance, repair and overhaul (MRO) activities.
For example, devices are now available that provide real-time monitoring of:
Worker movements.
Breathing rate.
Pulse rate.
Toxic gas concentrations.
When connected within the Safety Management System (SMS), these devices can provide faster warning of hazardous environments and evacuation routes, reducing the risk of safety incidents.
Smart glasses are another application of wearable devices that can improve safety. These devices allow maintenance workers to get advice remotely to help them analyze problems and execute the correct repair for a given issue. These hands-free devices will allow employees to make repairs faster and cheaper, all at lower risk to the worker. According to Gartner, smart glasses can help companies save $1 billion every year.
3-D Printing
3-D printing is revolutionizing a number of industries, and aviation is no exception. Companies like GE have been using 3-D printed fuel nozzles for years, designed to be lightweight and more durable than traditional nozzles. Combined with the ability to test new metal alloys, it's possible 3-D printing can improve equipment performance and safety while reducing costs.
Drones
Civil aviation organizations are now testing the use of drones in maintenance applications. Potential uses include:
Inspecting damage.
Performing scheduled maintenance.
Delivering spare parts faster.
Automated defect detection.
It's difficult to say which of these disruptive innovations will have the biggest impact on airline safety. It's especially true given the fact that disruptive technology, by definition, impacts the market in unexpected ways. What's certain is that market leaders will be those on the leading edge, implementing systems to leverage the massive quantities of data sure to come from these new tools.