How Different Industries Use Bowtie Risk Assessment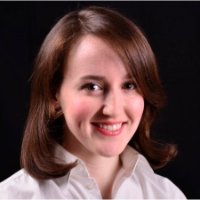 When it comes to making decisions informed by risk, each industry has its preferred risk assessment tools. A risk matrix is a common one, as is Failure Modes and Effects Analysis (FMEA).
One tool that doesn't get as much attention is the bowtie risk assessment. The bowtie model is useful for visualizing complex risk scenarios where you don't have historical data to create a risk matrix.
Let's look at how different industries like aviation, energy, life sciences and manufacturing are using this risk model.
What Is Bowtie Risk Assessment?
The bowtie risk assessment model looks like it sounds:
The center or 'knot' is the event you want to avoid.
The left side lists potential threats leading to the event and preventive controls standing in the way. This side is essentially a fault tree.
The right side lists recovery controls in case preventive measures fail and the event does occur, as well as potential consequences those recovery controls would help prevent. The right side is basically an event tree.
Escalation factors on either side, representing conditions or events that could negatively impact control effectiveness.
It's important to point out that this is a simplified version, and many companies get much more detailed.
Oil and Gas: The Birth of the Bowtie Model
The bowtie model was born in the oil and gas industry. The 1988 Piper Alpha disaster that killed 167 in an offshore oil platform explosion—still one of the deadliest events in the industry's history—was a huge wake up call.
This event spurred oil and gas companies to develop more systematic approaches to hazard identification and risk analysis. Royal Dutch Shell is generally recognized as one of the first to adopt the bowtie model in the 1990s, and from there it spread to other areas like chemicals and process safety.
In these industries, the bowtie model is used to prevent incidents such as wellhead blowouts, explosions and large-scale spills.
Bowtie Risk in the Aviation Industry
While the bowtie model originated in the oil and gas industry, aviation companies have long used it to mitigate the risk of rare, high-impact events that threaten the lives of passengers.
The UK Civil Aviation Authority has developed bowtie templates for what it calls the 'Significant Seven' safety risks, which include:
Runway incursion.
Fire.
Airborne conflict.
Ground handling.
Runway excursion.
Controlled flight into terrain (CFIT).
Loss of control.
Life Sciences and Bowtie Risk
While still somewhat new in pharmaceuticals and medical devices, the bowtie risk model has steadily been catching on. It's easy to see why, given that the potential impact of quality and safety events in these industries is comparable to that of, say, a wellhead blowout or aviation accident.
Potential applications in life sciences include preventing evens such as drug contamination or cybersecurity breaches in medical devices. LNS Research highlights how biopharma company Celgene uses stacked bowtie diagrams for a high-level view of risk factors, controls and potential outcomes. The company then uses this information to create a comprehensive Enterprise Risk Management dashboard, helping define risk mitigation goals from a wider perspective.
What the Food Industry Can Learn
Food manufacturers in general tend to be behind the curve when it comes to risk management, often relying on paper-based systems to manage compliance. Risk Management tools found in an integrated Food Safety and Quality System allow these companies to take a more proactive approach to risk, including using the bowtie model to address issues like:
Food fraud and intentional adulteration.
Supplier quality issues.
Pathogen contamination.
Undeclared allergens.
No matter what the industry, organizations can use the bowtie model to inform training, identify key metrics and gauge the effectiveness of existing controls. With the right risk tools in your arsenal, you can be better equipped to understand and mitigate the precise factors that threaten the safety of consumers.