How Can We Use Big Data in the Food Supply Chain?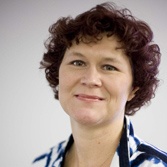 When consumers ask where their food came from, the answer isn't "the supermarket". These days, they're looking for provenance, traceability, accountability.
Peace of mind that – in today's border-spanning, agent-intensive, globally networked sourcing environment – is getting more and more challenging for supply chain and quality professionals in the food and drink industry.
But quality experts today have a secret weapon – the big data in the supply chain. With the right tools, you can turn that data into accurate insights that help you control risks before they happen. For instance, how would a bad harvest in India endanger allergy sufferers?
Big Data knows.