Harmonizing Quality and EHS for Operational Excellence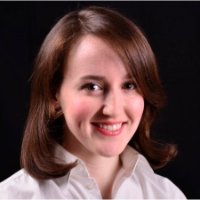 In life and in business, sometimes getting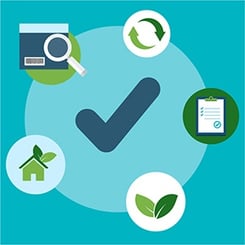 to the next level requires modeling our behavior after the people (or companies) we admire.
Take skiing, for example. I didn't learn to ski until I was about 22, but many of my friends are expert skiers. Trying to keep up with them took me from novice to advanced level in a matter of just two seasons.
In the business world, there's one thing many Fortune 500 companies have in common—operational excellence programs. What's more, many of these companies are harmonizing quality and EHS efforts to get there. This post will take a closer look at how they do it.
What is Operational Excellence?
How you define operational excellence likely depends on the industry you work in. For companies like oil and gas, operational excellence tends to center on safety and environmental goals, whereas pharmaceutical companies tend to place stronger emphasis on product quality.
In all industries, however, we do see some common focus areas:
Consistency of execution.
Standardizing systems for better efficiency and reliability.
Proactive risk management.
Enterprise-wide collaboration.
Why Integrate Quality and EHS
Many companies integrate quality and EHS because they are inextricably linked, with each area affecting the other.
For example, what type of product quality would you expect from a line worker who consistently ignores safety protocols? Conversely, do you think a supplier who constantly has poor quality issues to have a solid safety record?
Areas where companies see the greatest savings and results from integration include:
Risk management: Quantitative risk assessment helps companies standardize the way they make decisions, leading to better outcomes.
Reporting: Being able to see all your quality and safety data in a single program helps you uncover problems contributing to both.
Incident/Adverse event management: A unified Quality, Environmental Health and Safety (QEHS) System lets companies track all of their risk items in one place, so they can more effectively prioritize their work.
How to Get There
When we talk about achieving operational excellence, what we're really talking about is pursuing operational excellence. That's because operational excellence is, at its core, a continuous improvement journey.
Over time, by applying standardized processes, you're able to refine your approaches and your results. It's true whether we're talking about quality, safety or compliance.
Operational excellence processes typically follow some form of the following plan-do-check-act paradigm:
Plan: The first step in pursuing operational excellence is to document what you plan to do. Workflows, processes, protocols, spec sheets—every piece of information that tells people how to do work needs to be housed in a centralized Document Control This ensures planning documents go through the proper review process while eliminating versioning issues.
Do: Once you've put down on paper how things are done, you need to train people on those plans. An automated QEHS System lets you see who needs training for which documents or procedures, making it easy to follow up and increase training compliance
Check: At this point, you need to audit your processes to ensure everything is going according to plan. Using an integrated QEHS System, you can easily access a repository of custom or out-of-the-box checklists for different audit You can also use the system to collaborate on and maintain your audit schedule.
Act: Here's where you feed any noncompliances into the Corrective and Preventive Action The QEHS system automatically routes it through review, root cause analysis and action taken, so that action items don't get buried on someone's to-do list or overflowing inbox. Finally, a risk-based verification check tells you whether the action taken was effective. Any process issues get fed back into the top of the Plan-Do-Check-Act process, and you start all over again.
Experts recommend using an integrated set of modules for this work rather than a collection of separate, loosely connected software applications. That's because integration provides more robust data, also achieving a synergy that's impossible to get from standalone systems. Because when all is said and done, operational excellence is all about synergy—synergy of people, synergy of processes and synergy of systems.
Learn more about using an integrated system to harmonize quality and EHS with our QEHS Guide to Operational Excellence.