It's that time of year again! Winter Solstice, December 21st, is marked as the shortest day of the year and the start of Winter.
In the spirit of the occasion, let's suspend disbelief for just a moment.
Jack Frost has been gathering all of his 2016 reports with his new centralized system for water management so that he is well prepared to create winter's finest treasures—frost, ice, snow and sleet!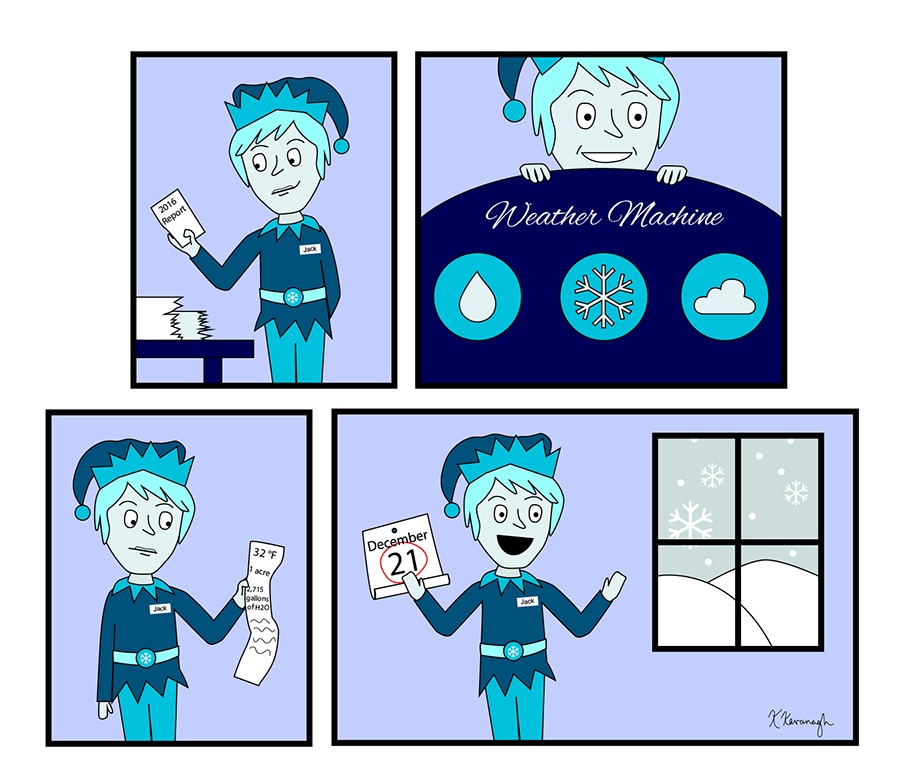 As he studies the previous year's water samples he knows now that he can prepare for excellence next year. Within his reports he can:
Sample data and track trends
Maintain an organized electronic record of performance
Ensure compliance