Good Sanitation—The Key to Pathogen Control [Podcast]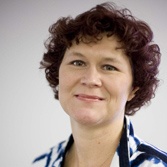 I recently participated in a webinar with a couple of industry colleagues where we discussed best practices for controlling Listeria. We have seen a number of Listeria recalls recently. It has been showing up in the usual suspects but also products that we used to think as being exempt from Listeria propagation—ice cream, caramel apples, jerky, etc. A key message was you need to have a comprehensive Sanitation Program to ensure you are eliminating any pathogen introduction and propagation concerns. A Sanitation Program should be a part of your Prerequisite Programs and will also be an area to focus on as the Food Safety Modernization Act (FSMA) and Hazard Analysis and Risk-Based Preventive Controls (HARPC) come into play.
Your Sanitation Program, often referred to as SSOPs (which stands for Sanitation Standard Operating Procedure) are a key component to your pathogen control program. SSOPs are much more than just documenting your cleaning procedures, despite what the name indicates.
Here's what you should include in your Sanitation Program:
Program Description
The Sanitation Program description should:
Include a statement of commitment to maintaining a clean and sanitary facility

Designate who is the plant "Sanitarian" and the team involved in sanitation activities (in-house or external)

Include a definition of clean vs sanitize and how to achieve each of these states (contamination, adulteration, etc.)

Outline general guidelines for maintaining cleanliness and sanitary conditions
Master Sanitation Schedule
The Master Sanitation Schedule (MSS) should provide a matrix-type schedule which describes what sanitation tasks should be done and when. It usually goes beyond the daily activities to weekly, monthly, quarterly and annual. It should provide the team with a place to sign off when things are complete and document when a corrective action is taken, and show compliance to the overall schedule at a glance. A simple spreadsheet will work but automated scheduling tools are usually better and provide more visibility and control.
Procedures/Work Instructions
Detailed standard operating procedures (SOPs) and work instructions should be documented and communicated to the Sanitation Team. Items and areas to include are:
Location/Equipment to be cleaned

Frequency of tasks

Tools required—bucket, brushes, towels

PPE required—gloves, goggles, aprons

Chemicals required—detergent, sanitizer, water

How to disassemble the area/equipment

Step by step process on how to clean and sanitize that area/item

Post sanitation cleanliness check
Training
Employee training is crucial to ensuring that sanitation activities are getting completed correctly and at the right frequency. Contamination of the equipment and facilities after sanitation can lead to major problems within a business, up to and including possible recalls. Sanitation staff should be trained at hire and receive regular refresher training at least annually or more frequently as needed (i.e., when new equipment, cleaning agents or hazards are introduced). They should also receive training on overall food safety, GMPs, HACCP, allergen control and other job-related programs/processes.
Learn about chemical control in my podcast
(Or listen to the podcast here.)
Preoperational Sanitation Inspections
Otherwise known as your Pre-Op Inspections. Once sanitation activities are completed, it is important that someone verifies that it was done correctly and that all equipment is ready for use prior to start-up. This could be one Sanitation team member checking out another. Or it could be the Quality team completing a daily check. Either way, it should be regularly scheduled (i.e. usually before production starts back up in the morning/post sanitation) and documented on a form or record (i.e. Pre-Op Inspection Checklist). ATP or micro testing may be used to verify cleanliness.
Chemical Control
The safety of the Sanitation Team and other affected personnel is important. Having a robust Chemical Control Program will keep your people and facility safe. This too should be documented with a program description. Some items that should be captured in your Chemical Control program include an Approved Chemical List, PPE List, MSDS and Chemical Handling procedures. For more information on chemical control, please listen to the accompanying podcast.
In summary, a good Sanitation Program comprises different processes and if any one of these processes is ineffective, then the likelihood of pathogen contamination increases. You should review your Sanitation Program regularly and ensure refresher training is completed throughout the year. You will also want to consider implementing an Environmental Program that will help to verify the effectiveness of your Sanitation Program.

On Demand Webinar: Preventing Listeria Contamination

This webinar provides practical guidelines for preventing contamination of products with L. monocytogenes, including controls directed toward preventing contamination of product surfaces and preventing the establishment and growth of the organism in niches in the food processing/preparation envrionment.