FSMA: What's Up Next (Hint…FSVP)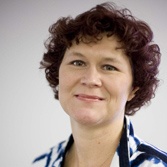 As October draws to close we have many things to look forward to—Halloween, bright fall colors, football season…and then next installment of FSMA requirements. The Produce Safety, Foreign Supplier Verification Program and Third Party Certification rules are all due to be sent to the publisher by Oct. 31, 2015. So what exactly do these rules mean?
Produce Safety: Establishes science-based standards for growing, harvesting, packing and holding produce on domestic and foreign farms.
Foreign Supplier Verification Program (FSVP): Requires importers to verify that food imported into the US has been produced in a manner that provides the same level of public health protection as that required of US food producers.
Third Party Certification: Establishes a program for the accreditation of third-party auditors to conduct food safety audits and issue certifications to foreign facilities producing food for humans or animals.
The focus of this month's blog is on the Foreign Supplier Verification Program (FSVP) rule. Of course, the Produce Safety and Third Party Certification, along with the Preventive Controls for Human and Animal Food, rules tie into the FSVP rule as well. So, what exactly do you need to know? Well, that depends on which side of the rule you are on—an importer or a foreign facility that will be exporting to the US.
Learn more about the Produce Safety and Third Party Accreditation rules in my podcast:
Or listen to the podcast here
Importer
An importer is defined as the US owner or cosignee of the article of food at the time of entry of such article into the US or the US agent or representative of a foreign owner or cosignee. Keep in mind, this could be a US manufacturer, retailer, distributor, or other Food and Beverage business with primary operations within the US. An importer will be required to establish and implement a food safety plan that includes the following elements:
Hazard Analysis/Risk Evaluation: Needs to look at both the actual food items, the foreign supplier and their supply chain to identify and address any risks that either could pose. It will need to confirm that anywhere that hazard controls are being applied there has been a proper review and assessment of the effectiveness and compliance to that processes/control.
Another new aspect that is being introduced is the Serious Adverse Health Consequences or Death to Humans or Animals (SAHCODHA) hazard. This would be addressed by an FSVP by requiring a foreign supplier to be audited prior to use and then annually, either by the importer or a 3rd party.
Supplier Verification: Needs to maintain a documented list of foreign suppliers, and have a documented plan, procedures and activities that verifies an FSVP is being followed.
Corrective Actions: Requires identification, investigation, root cause analysis, and corrective actions for any complaints or incidents that may occur with a food they have imported.
Reassessment of FVSP: Need to reassess their FSVP at least every 3 years.
Recordkeeping: Requires that they maintain documentation of their FSVP including a hazard analysis, verification activities, investigations, corrective actions and FSVP reassessments.
Don't forget to also:
Assess any current food safety plans you have already established.

Assess the hazards/risks for each food your business imports.

Check to ensure your foreign suppliers are not on the US FDA Buyer Alert.

Create a recall plan and document how each product is being manufactured or managed.
Foreign Facility
On the flip side, foreign suppliers will have the responsibility to ensure they can show compliance to an FSVP.
Must comply with FDA Food Facility Registration: renew on even numbered years between October 1 and December 31. Affects all facilities that manufacture, hold or packs foods.

Must meet or exceed all FDA food safety requirements: including the FSMA rules such as HARPC, Produce Safety, Sanitary Transport, etc.

Should require that an importer proves it has the appropriate FSVP in place to remain compliant with FDA and FSMA.
Once the FSVP rule is published, importers have 18 months to comply, unless they fall under HARPC, then they have 6 months from when that rule is required.
Don't fall behind…FSMA is here now and you need to start assessing and updating your food safety programs to ensure you can show compliance once the final rollout dates arrive. Being proactive today will help ease the burden later down the road once all the rules have been published and are ready for enforcement.
For more information on this topic, listen to the podcast to learn more about the Produce Safety and Third Party Accreditation rules. You can also register for our webinar below, which will be held on Nov. 10, "FSMA Is Upon US: How to Prepare For the FSVP Rule."
FSMA Is Upon Us: How to Prepare For the FSVP Rule