From Patient to Partner – How Today's Healthcare is all about the Consumer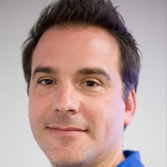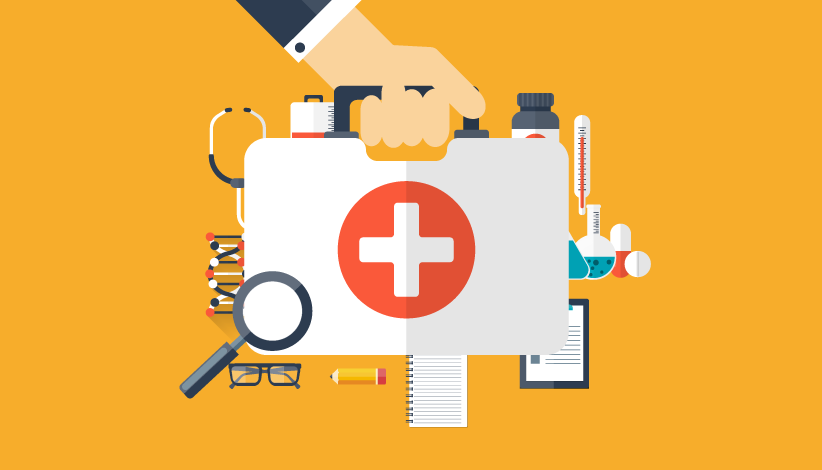 With Patients New at the Center of the Consumer Healthcare Industry, Pharma is Pulling Out All the Stops to Make Sure Their Demands Are Met
Patient-centricity is the new buzzword in the pharmaceutical industry as drug firms look to digital technology for solutions in a rapidly-changing market.
Individuals have become more than just passive recipients of therapies and are starting to control their own treatments thanks to the growing awareness of their own health – their genetic profiles, the diseases they might suffer from and the range of healthcare available to them.
To keep up with these changes, pharma has evolved from a 1980s system based on selling to healthcare professionals.
In the 1990s the focus switched to regulatory development in terms of safety and efficacy and then in the 2000s to reimbursement and market access.
Today the pharmaceutical business model is based on patient-centricity where outcomes are more important than products and services.
The traditional relationship between drug company and patient was always a distant one but that has all changed.
Healthcare Ecosystem
The patient now sits at the center of a healthcare ecosystem and if the industry really wants to change the way it interacts with patients, it has to be much more collaborative than it has been in the past.
As the landscape continues to shift, healthcare is becoming increasingly consumer-led with patients visiting the doctor armed with more relevant information and an opinion about how they should be treated.
These new 'patient-consumers' demand choice, quality and value for money and expect to take an active role in designing their own therapeutic and treatment approaches in partnership with their physicians.
Pharma must recognize this new decision-making patient power and develop better and more efficient ways to engage with them, but that is not always straightforward.
Drug firms want to engage but often do not know exactly who their patients are and they can also struggle to determine exactly what engagement model will resonate.
Some companies are creating separate departments to focus on patient engagement while others are taking a more holistic approach, weaving patient-centricity into the fabric of their organizations.
Digital Medicine
But whatever path they choose, digital medicine will lie at the heart of the new relationship between pharma, healthcare provider and patient.
Digital medicine uses information and communication technologies, including hardware and software solutions and services to develop interconnected health systems to improve the use of computational technologies, smart devices, computational analysis techniques and communication media to aid healthcare professionals and patients in managing illnesses and health risks.
It is a multi-disciplinary domain which involves many stakeholders, including clinicians, researchers and scientists with a wide range of expertise in healthcare, engineering, social sciences, public health, health economics and management.
Wearable Health Apps
Its three main areas are bio-infomatics, wearable apps and personalized medicine/genetics.
Health-related apps have the potential to improve healthcare processes and enable patients to be more involved in their care and some drug firms are already getting involved.
Swiss pharma giant Novartis has joined forces with tech company Qualcomm to form a joint investment company with $100 million to advance digital medicine and Novartis has also partnered with Google to develop a contact lens that can monitor blood sugar.
The US Food and Drug Administration estimates that by 2018 at least 50% of the predicted 3.4 billion smartphone and tablet users, including health care professionals, consumers and patients, will have downloaded mobile health applications.
Personalized Medicine
The digitization of data has allowed scientists to develop personalized medicine. This is causing great excitement within the industry and was the talk of the town at the American Society of Clinical Oncologists 2016 conference in Chicago.
Personalized medicine focuses on the identification of biomarkers and genetic signatures for prevention and prediction of therapeutic response and could eventually see the end of one-size-fits-all treatments.
It also helps to provide a patient with awareness about individual lifestyle changes that could help to prevent the disease returning or even occurring in the first place.
Things will get even better and brighter in the future with scientists now talking about finding cures for diseases that in the not too distant past were thought of as untreatable.
But whatever happens, whatever breakthroughs are achieved and whatever the scientists of tomorrow discover, patient power will be the driving force.
Takeaways:
Patient-centricity is the new buzzword in the pharmaceutical industry.
Digital medicine lies at the heart of the new relationship between pharma, healthcare provider and patient.
Personalized treatments are taking the place of one-size-fits-all drugs.
Find Out What the New Patient-Consumer Could Mean for You. Download: "The Proactive Quality Guide to The People First Approach to Quality Management"