6 Food Safety Lessons You Learned In Grade School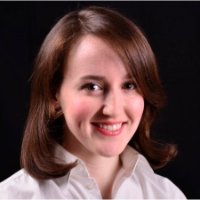 Have you ever seen those articles or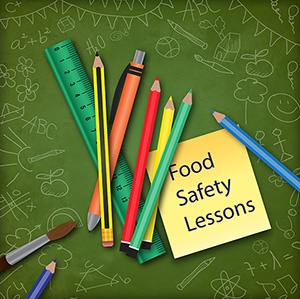 posters about how everything we need to know, we actually learned in kindergarten? Author Robert Fulghum even wrote a book on the topic, reminding us of important lessons like sharing, taking naps and fostering our natural wonder and curiosity.
And truthfully, many grade school lessons are ones that also apply to food safety. Let's take a look at a few of the most important ones, plus how to apply them in your grownup job.
1. Wash Your Hands
Sanitation is an essential grade school lesson, since every child is basically a walking germ factory.
But it's not enough to just get your hands wet. While you may have been able to get away with it sometimes, at some point you'd for sure get busted with dirty palms. That's why the command goes, "Wash your hands…and use soap!"
The same is true for food safety management, where there's no such thing as checking the box when it comes to sanitation. Hazard Analysis and Critical Control Points (HACCP) plans minimize food safety risks by taking a detailed look at every step in the process. Because if a crisis occurs from not scrubbing under your fingernails (so to speak), you'll be in deep trouble.
2. Look Both Ways
Learning to identify risks is a key part of growing up. Stranger danger, looking both ways, not touching a hot stove—these are all important lessons. Similarly, risk management is essential in the context of food safety.
That's because you can't make good decisions without fully understanding risk. Quantitative Risk Management tools in the Food Safety Management System (FSMS) help quantify risk and allow you to standardize how you make decisions. If a car is coming, wait. If risk is too high, find another alternative.
3. Finish the Job
When I was a kid, my parents were always harping on me about follow through, whether it was wiping the counters after doing the dishes or putting a new bag in the trash can.
For food safety pros, follow through is the difference between a safe environment and one where systemic problems persist. You can clean up the mouse droppings, but if you don't bother to investigate the mouse's entry point, you're just asking for a crisis.
Thankfully, many FSMS systems include closed-loop Corrective Action tools to minimize risk. These tools help by:
Allowing you to sort corrective action requests by risk to quickly identify high priority items.
Automatically routing requests through the corrective action process and escalating overdue items so one person can't drop the ball.
Enabling risk-based verification that shows whether the corrective action was effective or needs further action.
4. Keep Track of Your Stuff
Lunch money, band instruments, homework assignments—some of us were once forgetful children who were constantly begging parents to bring these items to school.
Part of the food safety manager's job is keeping track of things, particularly records documenting protocols and risk mitigation efforts. Some use what amounts to an overstuffed Trapper Keeper, while others take a simpler, more organized approach by using FSMS Software to centralize their records.
5. Check Your Work
There's nothing more frustrating than getting a math test back and discovering you did the problem right but got the wrong answer. It's an important lesson in always checking your work, which is also key to food safety management.
You can have well-thought out documentation and a robust employee training program, but if you're not effectively auditing against those plans, it's impossible to avoid problems.
FSMS Audit tools help you:
Create and maintain your audit schedule. The FSMS can automate scheduling for multiple individuals, suppliers and/or locations.
Consolidate your checklists. Keeping all your checklists in one place streamlines audit preparation.
Automate audit follow-up. Linking audit findings to the Corrective Action system ensures noncompliances receive proper attention.
6. Pay Attention
Time and again, we've seen companies miss the signs when it comes to detecting food safety issues before they become major crises.
By paying attention to the data provided by FSMS Centralized Reporting tools, you can proactively address issues and minimize risks to consumers. And ultimately, if you can effectively leverage the massive amounts of data provided in the FSMS, the rest of your job will become that much easier.