Food Litigation: Where Does FSMA Fit In? [Podcast]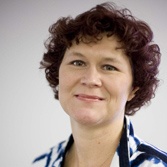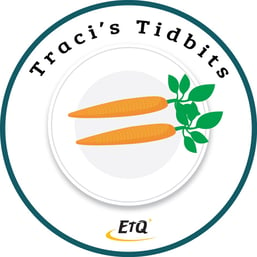 I recently had the pleasure of attending the inaugural Food Litigation ExecuSummit where I met with a group of people I hadn't had much interaction with in the past—food law/litigation and food liability insurance professionals. Yes, I've worked with my in-house legal group during my various Food Safety and Quality Assurance (FSQA) positions to ensure that documents going out to external sources were properly worded and conveyed an appropriate message. And I've worked with insurance partners when dealing with employee and customer health and safety incidents. But never had I been in a room with dozens of legal professionals solely focused on learning more about food safety and how to deal with the changing industry trends and regulations. It was an educational experience for me and I hope that the group was able to learn a bit more about the industry from me as I shared some amusing (and sometimes alarming) stories from my FSQA experiences.
I would like to share with you some of the key takeaways from the conference. One thing was clear—food safety, quality and compliance is critical to all risk management stakeholders. Whether you work on the operational or business side of a Food and Beverage organization, awareness and compliance with regulatory requirements and industry standards is essential to identifying and mitigating all types of risk. You should always use a cross-functional risk management team to help identify and address risk throughout your enterprise.
Learn more about Food Litigation by Listening to my Podcast:
(Or listen to the podcast here)
Documentation & Recordkeeping is essential for showing compliance and this was mentioned time and again by the presenters at the conference. On the flip side, it is also important to understand what you are documenting and how it will be seen and interpreted. Verification is essential to ensure that any documents and records are correct, clear, concise, accurate and legible. It will behoove you to know exactly what you have to share, what you might want to share and what you don't want to share when an auditor or inspector is visiting you. Don't forget that from a legal aspect, all records on file—even emails on your computer—can be accessed and used in a legal situation. The balance is to understand what you need to document, and what you don't.
It was clear that the Food Safety Modernization Act (FSMA) will now be a driving force in the legal and insurance world. One presenter even mentioned that someone had tried to bring a suit against a food company in regards to HARPC…before the rule had even been published. The idea of Risk Management and Preventive Controls will be crucial not only to how we do business in the Food and Beverage industry moving forward, but also to how potential plaintiffs can go about their legal recourse. And the federal agencies are making it clear that they won't hesitate to take legal action if they feel there was any negligence on the part of the Food and Beverage company. Implementing compliance measures to meet the FSMA requirements will help mitigate some of the legal risks that are inherent in producing and providing safe, wholesome food. FSMA, along with industry standards like GFSI and ISO, will be the benchmark to which all Food and Beverage businesses will be judged.
There were two very specific areas that were discussed due to the proclivity of them showing up in the legal arena. One had to do with labeling and class action suits. The other with recalls.
We all understand the importance of Proper Labeling. More than half the recalls today are related to mislabeling, most due to undeclared allergens which can have serious health consequences. But other issues with labeling—like accuracy of claims—can be the focus of food litigation. Popular items to go after include the use of adjectives like "natural," use of "inaccurate" descriptions like "evaporated cane juice," packaging that conveys inaccurate information, false health claims, and technical regulatory violations. There are people out there scanning the grocery store aisles to find these alleged misrepresentations and building large class action suits to go after the Food and Beverage companies. Most cases involve small per person damages but with big multipliers—lots of people or high sales involved. Sometimes these cases can be driven by consumer activists wanting to change the label or stop the sale of something they consider harmful. So how do you combat this trend? Know and follow the Food and Drug Administration (FDA) and Federal Trade Commission (FTC) rules, regulations and guidance regarding labeling and advertising. Be familiar and up-to-date with relevant Self Regulatory Organization (SRO) guidance. And substantiate before you disseminate—make sure all expressed and implied claims are accurate and meet the guidelines.
Recalls in the media have become an almost daily occurrence. No matter how proactive you are or how good a risk management program you have in place, recalls can occur. With the globalization of our industry and the need to use a larger, more diverse array of suppliers, the supply chain becomes very complex and problems occur. Having a comprehensive Recall Plan in place, that has been routinely tested and verified as effective, can go a long way in ensuring you are handling the situation correctly and that will limit legal repercussions. The recall plan is not only about identifying that you have a problem but also how you handle it. You will need to quickly identify the scope of the recall—one that drags on for too long becomes way more likely to dredge up legal issues—and provide the appropriate communications to the necessary regulatory agencies, customers, consumers and media resources.
Tips for surviving a recall:
Be prepared and have a plan

Speak with one voice

Be careful of what you tell the FDA and how

Document everything, but do it smartly

Contact insurance early

Get your legal counsel involved early

Conduct a post-recall meeting to download lessons learned

PRACTICE! Annual mock recalls (or more often) are the best way to test your recall plan and your recall team
As you can see, there is a definite tie between FSMA and the food litigation arena. The goal of FSMA is to reduce the number of foodborne illnesses that occur by providing a safer food supply for consumers. If your company follows the FSMA rules and guidelines, you should have less risk around food safety issues and therefore less likelihood for a recall or litigation situation. It all goes hand in hand. Probably the biggest takeaway from the conference was to make sure your legal and insurance partners are involved in all aspects of your business and clearly understand your obligations when it comes to food safety, quality and compliance.

The Food Safety eBook: Selecting, Implementing and Using Software Solutions in the Food and Beverage Industry