Everything Today is in the Cloud…How'd it Get There?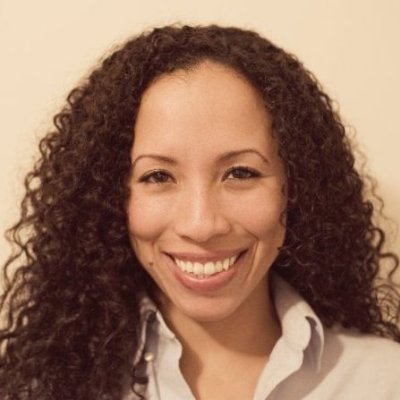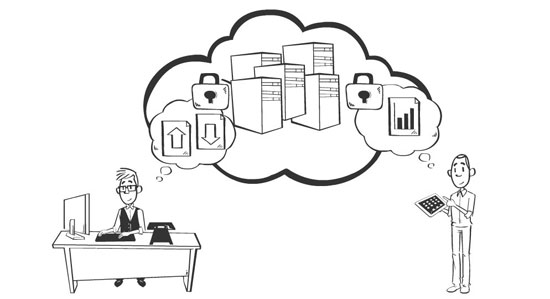 Everything today seems to be headed to the cloud and many software solution vendors now have some form of cloud offering. While it certainly has gained in popularity, the cloud still tends to hold an elusive stature. Is it safe? Can everyone see my stuff??? These are all valid questions and some that I'll aim to answer in this post. First, to give you a better idea of where the cloud began, let's try to unveil some of the mystery that tends to surround it, and some details on how to drive Compliance Management Solutions to the cloud.
The Journey from the Hard Drive to the Cloud
Cloud-based software has actually been around much longer than most would think. It dates back to the 1950's where it got its start in the form of a concept called "time-sharing," in which numerous users could gain access to a single computer from multiple terminals.
This was just the beginning.
Throughout the next 40 years the evolution of technology was leading us straight to the cloud. By the 90's VPNs were starting to gain in popularity. It was then that people started considering a larger scale version of what would soon earn the "cloud" moniker.
Upon entering the 00's, the slow reign of the cloud began to build in momentum. In 2006 AWS brought the cloud back full force. At this point, analysts were abuzz about cloud-based software and an increasing number of software vendors were touting some sort of cloud offering.
Today, everyone from large conglomerates to the smallest businesses have made use of it. Its cost-effective infrastructure means less limits as to who can access the cloud, allowing companies that otherwise wouldn't have the opportunity to afford enterprise systems, with the functionality of one.
Everything today is headed toward the cloud and it's looking like it's here to stay.
Here are five reasons why:
It's cost-effective: The cloud reduces IT resources and the expensive costs associated with maintaining a server-based enterprise management system. Since you don't need to maintain hardware or have an IT department maintain it, you will save you a lot of money. You won't have to secure hardware, connectivity and similar IT infrastructure. Your vendor will take care of everything on the back end, so you have more time to do other, non IT things.
It promotes productivity: The virtual nature of cloud-based software means that implementation time is greatly reduced, so you have more time to do other, non IT things.
It'll keep your data safe and secure (yes, it's safe and no, no one can see your stuff): Your data is critical to your business, and you need to keep this data secure to maintain a competitive advantage. The cloud will keep your stuff safe. Cloud-based systems are based on leading-edge security and operate in an environment that is only accessed by those you want to have access to it. On top of that, most cloud-based software providers are SOC 1 Type II certified and feature multiple redundancies and daily backups to result in a solution that you can rely on.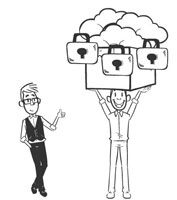 It's flexible: Without the confines of an in house server, you have more options when it comes to quality and compliance deployment. Go ahead…match the software to your business processes exactly…you won't have to sacrifice functionality. Need to add more users? Do it. The cloud will grow with you, which brings us to our final point.
You will never outgrow the cloud: It expands in proportion to your growing business. There is no concern for hardware limitations or bandwidth requirements because the system can increase memory and bandwidth as needed to maximize your performance. No matter how many new employees you get or how many offices you open around the world, your cloud-based system can handle it. Without this worry, you can easily expand to incorporate additional locations. You can start off with 50 employees and grow to 5,000—the cloud will accommodate that.
The cloud has certainly made things easier for us and it seems that almost everyone today is using some form of cloud-based software. The benefits we listed above are just a few—there are many more reasons out there for deploying compliance management systems in the cloud.
While the cloud has had quite a long journey to get to where it is now, it looks like it's here to stay.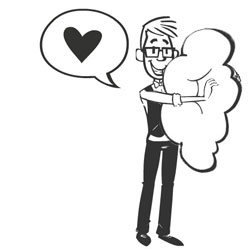 Taking Compliance to the Cloud [VIDEO]
We know the cloud is everywhere, but how does the cloud impact compliance management solutions?

Watch the video and learn how you can drive compliance in the cloud with EtQ.