EtQ's Top 10 Blog Posts of 2015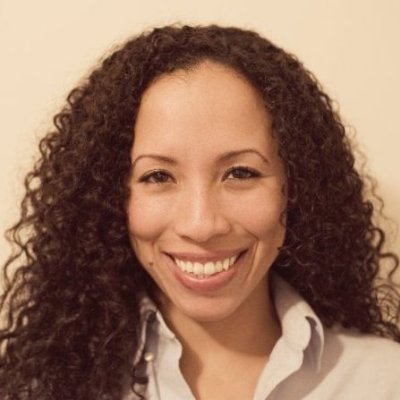 2015 is coming to an end and 2016 is on the horizon. As we say goodbye to another year, I thought it'd be a good time to look back on our most popular blog posts of 2015. Catch up if you missed any of the posts below, or reread if you enjoyed them the first time around.
With that, here's the countdown of your favorite blog posts from this year…
10. ISO 22004: Key Takeaways for the Food and Beverage Industry
ISO 22000 defines the overall guidelines for helping food and beverage manufacturers implement a Food Safety Management System (FSMS). But with so much confusing terminology within the standard, many organizations were unsure whether they were implementing the FSMS correctly.
Now, the international standards body is providing additional guidance to help food safety professionals better understand how to implement ISO 22000 in their organizations. While the new standard doesn't create any new requirements, it does aim to clear up some potentially confusing terms. Read more.
---
9. How to Create a Risk Matrix, Not Everything has to be a Corrective Action and More
In this monthly roundup, we will pull from the EtQ archives to bring you our most popular blog posts. In this edition, you'll learn tips for creating a risk matrix, and how the Quality Management System (QMS) can be applied in any scenario (even parenting). You'll also learn why not everything has to be a Corrective Action and we'll take you where no blog has gone before, with a look into Star Trek's QMS. Read more.
---
8. 4 Metrics to Ensure Supplier Quality in Medical Device Manufacturing
In 2012, news broke that patients across 20 states had been infected with fungal meningitis due to contaminated steroid injections. More than 750 people were affected. The hospital associated with the outbreak in my area received a lot of negative press, even though it wasn't their product that infected patients. The incident highlights the importance of supplier quality, especially where patient health is concerned. It's a huge issue for medical device manufacturers, who are under constant pressure to provide safe, effective devices for patients.
The good news is, there are regulatory compliance software tools to help medical device manufacturers monitor—and improve—the quality of goods and components received from suppliers. Let's examine 4 metrics that reveal the most about your suppliers. Read more.
---
7. 7 Questions to Ask About Your QMS
You've probably heard the saying, "Beatings will continue until morale improves!" Although it's a joke, it does speak to an underlying truth in many organizations, and that includes companies struggling to stay ahead of quality issues.
That's because when quality metrics are lagging, it's often people who get the blame. Yes, it's true that people are ultimately accountable for results. But in many cases, quality problems are more a result of shortcomings in the Quality Management System (QMS) itself than of the people running it.
To figure out where the problem truly lies, ask yourself these 7 questions that will determine whether the QMS is pulling its weight. Read more.
---
6. How to Simplify Change through Quality Management
Most people fear change. With change often meaning you are stepping out of your comfort zone and entering new territory, it's no wonder—it's only natural to fear the unknown. So for a business, when the need for change comes about, this fear is magnified by the risk of jeopardizing quality. So many businesses opt to simply not change out of fear of losing functionality. But…quality may not be as difficult to achieve as you'd think. In fact, there are many ways that the Quality Management System (QMS) can help you keep up with change, automatically.
So now you can fear change no longer…by changing fear. Read more.
---
5. 5 Lessons Your Parents Taught You About Risk Management
Riding in the car as a kid, my mom would always warn me, "Don't stick your arm out too far, or it might go home in another car." Never mind this was a time when we roamed around the car freely, and forget about car seats past age three.
Parents have always been full of creative warnings, and while they can be funny, the truth is our parents actually did know a few things about risk management. Here are 5 things they taught you that are still true today. Read more.
---
4. 5 Compelling Reasons Why You Need an EHS Management System
It took me awhile to come around on tablets. I didn't want to spend the money, and I had hesitations about moving away from real books. Then last year, Santa brought me an iPad. And you know what? I love it. I can peruse patio ideas on Pinterest, monitor my finances on Mint and tune my guitar in 30 seconds flat, all from the couch, all without hauling out my laptop (which suddenly feels much heavier).
The same goes for EHS management systems. Even as the pace and complexity of business grows, many companies still rely on manual EHS processes. Why? It's inexpensive. It's familiar. It would take time to implement EHS management software. Despite these, there are more reasons than not you need an EHS management system. Here are 5 of the most compelling ones. Read more.
---
3. Using Bowtie Risk Assessment in Safety Management Systems
Aviation professionals understand the power of collecting data on incidents and near-misses in a Safety Management System (SMS). Corrective and Preventive Actions (CAPA), Incident Reporting, Audit Management—all of these tools are based on conditions observed first-hand.
But what about high-risk events that don't occur frequently, or haven't happened in your organization at all? Some risks are simply too great to ignore, whether or not you have data to understand how they would play out in the workplace.
That's where the bowtie risk assessment model comes in. Read more.
---
2. The 7 Habits of a Highly Effective Safety Culture
Building a culture of safety is no simple job. Why? It's not running the EHS management system itself, which can automate many essential functions from Incident Reporting to Risk Management to Document Control. It's the human element. That is, trying to effect behavior change in employees.
People get used to doing things a certain way—the way they drive, the way they perform a certain task, the way they wear (or don't wear) Personal Protective Equipment (PPE). Getting people to move away from unsafe actions is the central challenge of behavior-based safety programs used by many companies. Read more.
---
1. Why Iron Man Needs a Quality Management System
Tony Stark is a billionaire genius who inherited Stark Industries, a defense contractor, from his father. Through a trilogy of films we see Tony get into some serious dilemmas and create various iron man suits in the process to keep the villains under wraps. Clearly, he's got a massive operation with his superhero persona; but how is he keeping things compliance and defect-free? Does Iron Man have a Quality Management System? Does he need one?
Let's take a minute to consider the components of a QMS that could have helped Iron Man stay on track and out of trouble. Read more.
---
Thank you for subscribing to the EtQ blog and for joining us in this journey toward continually improving quality, safety and compliance processes. We wish everyone a Happy New Year and look forward to what next year has in store.
Keep reading. See you in 2016.

EQMS Solution Selection Best Practices for Global Enterprises

This informative eBook presents a roadmap for steering the process to successful selection and deployment by examining strategies for gaining executive support over the project lifecycle, must-have EQMS functionalities for every manufacturing organization and more.