EtQ Case Study – Maple Leaf Farms Selects EtQ Reliance™ to Standardize Enterprise-Wide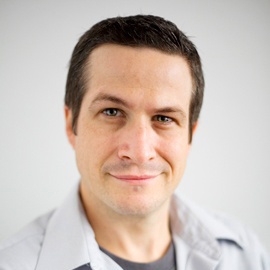 EtQ has helped Maple Leaf Farms address challenges, such as allowing Quality Assurance to directly initiate Corrective Actions (CAPAs) on the Enterprise Quality Management System.
Maple Leaf Farms, Inc. is a leading producer of quality poultry products, supplying retail and foodservice markets throughout the world with innovative, value added foods. Founded in 1958, Maple Leaf Farms, Inc. is a fourth generation family-owned company that also markets innovative natural animal health products and services through its MLF Biotech division, and an integrated duck production system, INDUX® through its international division.
The company was aiming to become a Global Food Safety Initiative (GFSI) facility, yet had a growing problem with document control and record keeping. It also lacked an integrated system to organize data, monitor training and generate reports in a timely fashion.
EtQ was able to help the business with our automated Enterprise Quality Management System (EQMS) that offered them integration, flexibility, the ability to customize, a Web-based portal, mobility and extended software uses beyond the initial model.
Now the business has overcome its initial challenges and has successfully achieved GFSI certification for the seventh straight year. Customer Service is able to use the platform to enter complaints directly into the quality system, while Quality Assurance can directly initiate Corrective Actions (CAPAs) from the system. Not only has this vastly reduced their use of paper, but it has helped them resolve events faster and more effectively.
The business has also implemented Document Control in order to standardize documents worldwide. This will help them prepare for GFSI audits as well as with customer and supplier audits.
Maple Leaf Farms, Inc. plans to explore fully integrating its risk management processes into its EQMS. They recognize that Risk and Quality go hand-in-hand. Reducing risk leads to higher quality products – higher quality leads to lower costs, stronger brand equity and increased demand.
Download our risk management handbook for the resources and guidance you need to achieve full visibility and control over all your enterprise risks. The Risk Management Handbook: Supporting a Quality Culture Across Your Business