ETQ Case Study - Managing Quality and Compliance at FUJIFILM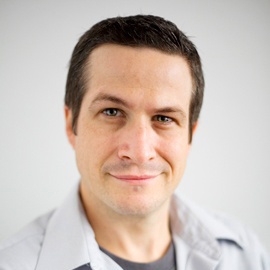 In this case study, EtQ helps FUJIFILM halve time spent on quality and compliance administration by automating its quality processes with EtQ Reliance.
Located on a 500-acre complex in rural South Carolina, FUJIFILM Manufacturing U.S.A., Inc. boasts five state-of-the-art manufacturing facilities for producing conventional and digital printing plates, one-time-use recyclable cameras, color photographic paper, medical imaging products and projection screen products.
Managing quality and compliance across these facilities proved a challenge for FUJIFILM. Each facility used different systems for managing document control, Corrective Action (CAPA) and change management. As FUJIFILM began to establish site-wide quality and compliance guidelines, unifying and coordinating these disparate systems proved difficult.
The solution, following an audit of its needs and a wide-ranging procurement process, was to introduce EtQ Reliance™, a flexible, integrated software package that guides companies through quality and compliance management. EtQ Reliance™ allows users to configure workflows, forms, sections, and fields, including the use of intelligent business rules, and even the look and feel of the application, all without expensive and time-consuming programming.
"What made EtQ Reliance™ stand out in the end, was its broad range of features and ability to be configured, which will enable us to change our system as our company grows and expands," says Chuck Brinck of FUJIFILM Manufacturing U.S.A., Inc.
The company is already reaping the benefits. Since implementing the web-based compliance management system, it has combined its external audits into an integrated continuous assessment, greatly reducing the cost to maintain accreditation to both ISO 9001 and ISO 14001.
As a result of systems consolidation, FUJIFILM reduced its number of servers from seven to three and reduced the number of software products to accomplish document control, Corrective Action (CAPA), and change management processes from five products to just one – EtQ Reliance™. Most notably, it lowered administration time from 1,500 hours per year to an estimated 750 hours and reduced overall yearly maintenance agreements by approximately $60,000.
Find out more about the cost and time savings that result from fostering a quality culture across the enterprise
The Quality and Compliance Management Handbook: Supporting a Quality Culture Across Your Business