7 Strategies for More Engaging Employee Training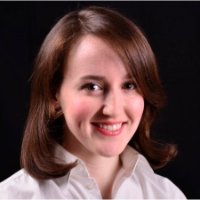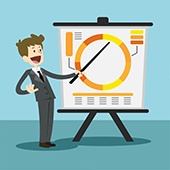 A large study of over 4,000 workers showed that nearly 3 in 4 employees don't think they're achieving their full potential. Add the fact that one-third say boring training content hinders learning, and it's clear organizations have a long way to go in terms of effective training.
Lackluster training isn't just an annoyance. It also carries a multi-million-dollar price tag for organizations in terms of poor performance and employee turnover. To help companies avoid these problems, we're looking at 7 strategies to make your employee training programs better.
1. Go Beyond Computer Training
E-learning has its place, but an effective training program blends elements of both computer and in-person teaching. Getting the chance to interact face-to-face stimulates different areas of the brain, also helping to foster stronger relationships—an important consideration for new employees.
2. Get Active
One of the best ways to enhance your in-person training sessions is to get people up and moving around. Research shows that after three months, we retain just 10% of information we're told, versus 65% of information we're told, shown and have the chance to practice ourselves.
What are some ways you can incorporate active participation into your training?
Play games such as icebreakers and quiz shows.
Take turns acting out scenarios, like asking the group to spot the safety mistakes in a role-playing exercise.
Have employees illustrate training concepts with videos or photos they take in the workplace.
Group discussion activities like mind mapping and conversation cards.
Hands-on practice with equipment, tools and personal protective equipment (PPE).
3. Inject Some Humor
Sometimes you have to deliver a lot of information via lecture, and there's no way around it. But instead of just droning on and on, you can make it more interesting by adding some humor. Funny pictures, memes and videos abound on the Internet that will help spice up your slide decks and keep people awake during employee training.
4. Get Personal
Whenever you can, share anecdotes and analogies from real life. Maybe it's a certain situation that happened in the workplace, or maybe it's a story that ties into something from everyday life.
While you're at it, avoid spending too much time on vague, impersonal vision statements or safety philosophies that make everyone's eyes glaze over. If you must do it, keep it brief and to the point, connecting what you have to say to how it affects employees personally.
5. Practice
It's hard to hear, but sometimes boring training says more about the trainer than the content. Like anything in life, you'll do much better if you take some time to brush up on your skills before jumping in.
You could read a book, take a course on public speaking or even join Toastmasters, a communication-focused professional organization. At the very least, practice at home or with a coworker and get feedback before your presentation.
6. Test Wisely
When it comes to employee training, testing is a must. Not only should companies be tracking the results of post-training assessments—which can be a leading indicator for safety—they also need to verify competence.
Steps to take include:
Adding assessments for computer-based and in-person training courses.
Requiring skills check-offs as appropriate before closing out training assignments.
Designing tests so that people can't just click through to fail the first time on purpose and get the answers.
7. Consider Your People
When you're focused on delivering engaging training, it's often easy to overlook personal and environmental considerations. The problem is, people don't pay attention when they're uncomfortable, meaning you could have an amazing session planned and still see people staring at the clock or drifting off.
What are some of the most common annoyances in training? Many of these you've probably experienced personally:
Room too hot or too cold.
Not enough breaks.
Uncomfortable seats.
Distracting view or annoying sounds.
Even something as simple as hunger is enough to derail our attention. You'll be surprised how quickly heads perk up if you just send around a bag of miniature candy bars to share, proving that it doesn't take a ton of effort to improve employee engagement.
The key is to put yourself in your colleagues' shoes, creating training programs that go beyond the everyday to truly connect with people on a personal level.