Report: 62 Percent Of Executives Get Business Analytics From Spreadsheets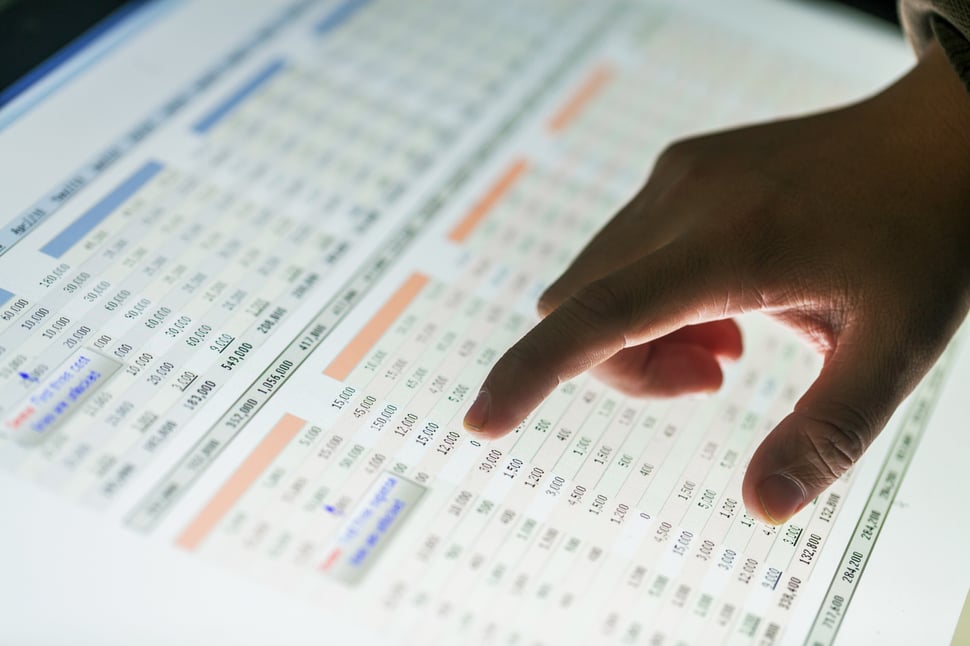 Paper-based document management is still a thing ... but the time has come to leave paper behind.
Quality's future will be in advanced analytics and automated processes, but it appears that business leaders and decision makers are still reluctant to give up their beloved spreadsheets.
ZDNet reported that a recent survey of 1,048 executives by Deloitte revealed that around 62 percent of respondents said that they prefer to use "paper-based" solutions for their business analytics. And while 76 percent of people believed that their analytical abilities had matured over the last 12 months, the consensus was that traditional data workhorses such as Microsoft's Excel and other off-the-shelf document management tools are the go-to-solution in the C-Suite.
The amount of data available to business leaders is staggering, Deloitte said, and there is a defined need for companies to understand that there are more efficient data analysis tools than digital paper.
On the plus side, 67 percent of people said that they use at least one advanced analytics tool on a regular basis. In addition, a full 64 percent said that they relied on structured data for their insights, with most companies preferring to rely on internal sources as opposed to social media or customer feedback.
The caveat is that an analytics-driven attitude must flow from the top down and the survey team was not convinced that this was being integrated into existing business strategies, especially those that rely on outdated or inefficient document management.
"Fully 67 percent of those surveyed (who are senior managers or higher) say they are not comfortable accessing or using data from their tools and resources," the Deloitte team said. "The proportion is significant even at companies with strong data-driven cultures, where 37% of respondents still express discomfort. This points to a major opportunity for companies to provide more education and improve the user experience if they want every employee to use insights as part of their work."
Pace of change is a concern
Deloitte's findings echo a recent report by Gartner that said the pace of change in the business landscape was a major concern for senior executives.
Gartner surveyed 133 people for its latest Emerging Risks Monitor Report in the second financial quarter of 2019, and the pace of change was at the top of the chart. A full 71 percent of respondents said that it was a key risk, aligned with fears over losing out to nimbler competitors and a lack of defined avenues for growth in their market.
Digitalization was also cited as an area where companies felt vulnerable, both in terms of integrated or planned projects – two out of three digital initiatives fail to meet their objectives, Gartner said – and a lack of investment in the right solutions for the situation. In fact, business leaders need to be part of the strategic plan from day one, with the report suggesting that collaboration with other internal stakeholders is vital for a culture of continuous improvement.
"Although the pace of business change is the top concern among organizations, we see a lack of tangible action among many organizations to address it," said Matt Shinkman, managing vice president and risk practice leader in the Garner audit and risk practice. "Twenty-four percent of organizations report no action to address the impact of the pace of change, while only 28% are elevating this risk to the board."
Establishing a data-based culture
Of course, digital collaboration between humans and machines remains in a nascent stage – which Deloitte Insights calls the "Age of With" – but companies can gain significant market advantages by integrating technology into their analytics strategy. And although the term "big data" is over a decade old, there are numerous organizations that appear to be at the start of the digital journey.
"Not every organization is optimizing the opportunities available in the Age of With," Deloitte said. "Some do little or nothing with data to aid their decision-making. Others carry out analytics projects in pockets of the business. Far fewer consistently embed analysis, data, and evidence-based reasoning into their decision-making process."
Most executives do not think that their companies fully appreciate the insights that data analytics can provide, the report noted.
The role of data has evolved over the last 10 years, and many of the IT legacy issues that were a pain point for companies have either been fixed or eliminated entirely. Companies have installed chief data officers or created specific teams of data scientists for ongoing analysis. In addition, the vast majority of respondents said that there had been significant tactical investment in recent years.
"The top use—identifying business process improvements—aligns with one of the top organizational priorities among respondents —overall cost efficiency," said the authors of the report. "Using analytics to improve processes, such as optimizing pricing or inventory levels, represents a classic use of analytics. Slightly less common is the use of analytics to guide product and service development or monitor competitors. This is not surprising. Typically, there is less structured numeric data available in these functions."
It's time to leave paper behind. Find out how in this ETQ white paper.
Business-focused analytics provide value
The problem is that establishing a data-based culture is not always as simple as just integrating the tools or hiring data scientists. More often than not, the process takes time, and an analytical strategy may not provide the business improvements that the company expects.
Business analytics, for example, was deemed to be of average importance for 64 percent of people, the report said, with companies adopting a fragmented or siloed approach to analytics tools or data. To put that into context, analytics was as important as managing risk and reputation, while talent acquisition (72 percent), cost efficiency (also 72 percent), and cyber security (73 percent) were all cited as higher priorities.
Deloitte said that this approach was usually flawed. According to its research, companies that understand the correlation between a data-driven culture and business performance are twice as likely to have exceeded their business goals in the last 12 months. And 48 percent of these organizations report that they outperformed their goals significantly, thanks to a strong analytics culture and an employee awareness of what these insights can bring.
Becoming insight-driven is an achievable goal, the authors of the report said. Initiatives are rarely enough, rather the cultural changes need to be implemented from the top … and that includes replacing spreadsheets with data-driven software solutions that can provide the end reader with the answers they need.
"Our 2019 survey results clearly show insight-driven organizations represent a minority of businesses today, despite the number of years technologies such as big data and analytics have been readily available," the authors of the report concluded. "The most common culprit is culture. Buying and using analytics tools is not hard—changing behaviors is."
ETQ's Reliance 2019 software is an industry-leading and flexible quality management solution that can be integrated into an existing IT infrastructure, irrespective of the size or business sector of a company or organization. With over 25 years of QMS software experience behind us, our SaaS software will not only optimize your mission-critical processes but also make your company a quality leader.
To find out how ETQ's solution can enhance your brand's quality reputation, contact us today and request a demo.