Document Control and Recordkeeping: Say What You Do and Do What You Say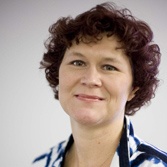 We've all heard it many times within the Food and Beverage industry—if you haven't documented or recorded it, then it's as if you didn't do it at all. Proof is in the action of putting pen to paper (or fingers to keyboard) and having something that demonstrates that you say what you do and confirms that you do what you say. Documentation of your food safety and quality programs and practices is critical in implementing an effective Food Safety Management System (FSMS) and providing a clear picture of "say what you do."
On the flip side, keeping accurate, complete and accessible records of all your activities that occur within your FSMS provides proof that you "do what you say." Without both of these components, you will not be able to show compliance to the various requirements that a normal Food and Beverage business needs to meet—whether we are talking about FSMA, GFSI or your consumers.
So you may be saying…duh…everyone knows that rule! But the fact is, it's still one of the top noncompliance findings on both industry audits and regulatory inspections. And the sheer volume of recordkeeping that is now necessary to run a Food and Beverage business is only going to make it more challenging. On top of that, FSMA is adding more pressure around recordkeeping for both domestic (cGMP/HARPC) and international (FSVP) food safety programs. Therefore, it is worth discussing (again) some best practices that support compliance with those pesky recordkeeping and document management requirements.
First you want to ensure that you have written food safety and quality programs that describe all your different plans, programs, standard operating procedures, work instructions, forms and records. These documents will need to be reviewed, updated and approved on a regular basis. Document security and versioning must be managed from original creation through obsoletion. Records of any assessment or monitoring activities need to be reviewed and verified for completeness, accuracy, and correctness. And all this needs to be easily accessible for review by internal or external parties. Different compliance initiatives have different requirements so you also need to be aware of what will need to be kept for how long and who can be allowed to review it. Phew…that seems like a lot of work. It's a good thing that there are a number of different tools out there to assist with this endeavor. No longer do we need to rely on pen and paper, file cabinets and binders to wrangle all this information. Implementing an automated Document Control tool will ensure your documentation and recordkeeping are compliant at all times.
Employee Training
Now that you have a properly documented Food Safety Program, how do you ensure everyone is following it correctly? This where your Employee Training program comes in handy. Your employees can make or break your business. They are the least controllable component of your food safety program. Therefore, it is critical that you have a comprehensive employee training program that provides initial and routine refresher training. Key to this program is proper recordkeeping to ensure that training is occurring at the right times—not only during routine, scheduled training—but also when gaps are identified and ad hoc training happens (audits, corrective actions, observation of unacceptable practices, etc). And don't forget to include any post-training assessments that help to show comprehension and competence. If the employee cannot show retention of the knowledge then further action is needed.
Corrective Action
Another area that pops up regularly on audits and inspections is missing information around incidents and related corrective action. If a problem is identified then it needs to be recorded, addressed and closed out. Without this written information, there is no proof that is was resolved and no history of how it was resolved, in case it comes up again. There are number steps that need to be included in the documentation of a corrective action incident.
Corrective Action can be driven by audit and inspection findings, supplier/raw material nonconformances, control measure deviations or other adverse events. Proof that you have identified and addressed the necessary corrective actions will be key to showing compliance during audits and inspections. Ensure that you build in the proper verification and validation processes to eliminate further occurrences of the same or similar events.
Change Management
The last area I want to cover involves Change Management. Any time you change a program, procedure, form or other food safety related process or document, you will also need to log this change. If the change requires training, then this will need to be documented as well. Your system should tie everything together and show a clear history of when change occurs and how documents are handled within your business.
The processes listed above do not provide the complete list of all the FSMS components that require appropriate documentation and recordkeeping. Your best bet is to find an integrated, automated software tool that provides you with a broad platform to manage all these and more. By streamlining and standardizing your FSMS, you can reduce the time and cost of managing documents and records and make them more accessible and easier to review when the time comes for your audit or inspection. FSMA is here and recordkeeping will be a major compliance pressure moving forward.

White Paper: 8 Signs of an Effective Document Control System