Core FSMS Elements to Leverage for Reduced Compliance Risk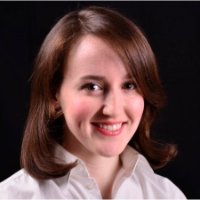 Travel around the world, and you'll find a wide variety in what c
omprises a Food Safety Management System (FSMS) at different companies.
For some, it's as basic as a set of spreadsheets, internal policies and training programs. For others, it's an enterprise-wide system of integrated software modules that links together every step of the food safety process. In both cases, the main goals are to ensure food safety, produce high quality products, and of course, reduce compliance risk.
In today's post, we're looking at core elements every FSMS needs to do this. We'll focus on the basics companies need to have in place, plus next-level capabilities that deliver even better results.
Hazard Analysis Critical Control Points (HACCP)
The U.S. Food and Drug Administration (FDA) encourages companies to apply HACCP principles as part of their FSMS. While HACCP compliance is voluntary, many food retailers require their suppliers to adhere to this and other standard regulations such as ISO 22000 for Food Safety Management. Implementing HACCP practices also helps demonstrate responsibility to regulators.
The 7 principles of HACCP are:
Hazard analysis to evaluate risks within your manufacturing process.
Identify critical control points (CCPs) where safety measures will effectively reduce risk associated with an identified hazard.
Establish critical limits or threshold values such as temperature, humidity or pH that reduce the likelihood of foodborne illness.
Establish monitoring procedures to ensure your process stays within the critical limits you've identified.
Establish corrective actions to address problems in a systematic and effective manner.
Establish verification procedures to ensure things are going according to plan.
Establish recordkeeping procedures to track compliance and improve traceability.
HACCP is central to reducing compliance risks, with other core FSMS elements linked to these principles.
Document Control
Document Control tools are an essential part of any food safety system, helping you manage and review key planning documents. HACCP and document control are the first step in the widely used plan-do-check-act cycle.
Shared servers and email are not particularly effective for document control. Instead, specialized Document Control software allows you to tightly manage who can view and edit documents such as policies and work instructions.
Employee Training
Employee training is where you put your documents into practice. Within your system, you should have a way to verify employees have required trainings and certifications.
Beyond just linking with human resources (HR) databases, some companies are now taking this a step further by linking equipment access to training and certification compliance.
Audit Program
Audits are the critical check step in the plan-do-check-act process. In earlier stages, you've said what you're going to do. Audits verify whether you're actually doing what you say.
Audit management software can reduce the burden of audit programs, allowing you to conduct mobile audits, automatically sync findings to the SMS and link follow-up to other areas such as employee training and corrective action.
Corrective Action
Finally, we've arrived at the act step of plan-do-check-act. Key steps your corrective action process should include are:
Review: This is where you define what happened and analyze priority level. Does a risk analysis show this is something that needs to be fixed now, or are other problems more pressing?
Root cause analysis: In this step, you evaluate why the problem occurred. Asking successively deeper questions will help you look beyond the obvious to more accurately identify the true problem.
Action taken: Who is responsible, and when is it due? You'll get better results if you have a routing system with escalation rules to ensure nothing falls through the cracks.
Verification: Did the action you take actually worked? A final risk-based verification step will ensure it wasn't just a temporary patch.
Next-Level Applications
Additional capabilities that will help you get even better results in terms of reducing compliance risk include:
Embedded Risk Management tools: FSMS Software that includes tools such as risk matrix, decision tree and bowtie analysis help you incorporate proven risk management principles into any food safety process. Risk-based filtering for audit findings and corrective action requests can also improve efficiency.
Regulatory Compliance tracking: A centralized repository for compiling regulatory requirements allows you to establish a closed-loop system for identifying compliance gaps that require additional controls.
Supplier Management tools: Integrated supplier management tools let you extend compliance duties to suppliers and reduce risk that comes from outside your facility.
Change Management: Collaborative Change Management tools help ensure any changes in people, equipment or processes don't introduce unacceptable risk to consumers and the company.
In the end, automation and integration is what ties these tools together. As standalone point solutions, they have limited value. Linked together, however, they allow you to spend less time collecting data and managing small details, so you can focus on the larger picture of food safety.