Continuous Improvement - How Quality and EHS Collaboration Improves Performance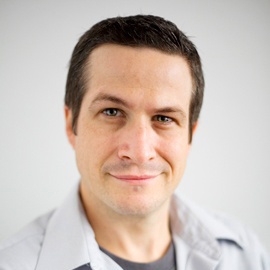 In the quest for operational excellence, how can pooling resources, expertise and management systems through quality and EHS collaboration improve the culture and performance of your business?
Achieving operational excellence in your business is a continuous journey of improvement. No longer is it sufficient for senior management to adopt a series of standards and protocols and then sit back in the hope that all will be fine.
In this tech-driven age, the pursuit of excellence comes from finding solutions that make the most of synergies in people, processes and systems. How can your company maximize every part of its organization in order to find cost-effective ways to address opportunities and threats that exist within the business?
Progressive organizations will seize upon ISO 9001 as the bedrock for this collaboration. As this globally-recognized business standard is the foundation for a quality culture, it's natural that enterprises will want to integrate it with other functions, such as health and safety, in an effort to benefit from commonality of purposes and processes.
Separate Silos
Quality Management (QMS) and Environmental Health and Safety (EHS) systems have often been kept in separate silos, when in fact a joint approach can achieve a greater level of visibility across these two critical business areas. Duplication and siloed processes increase costs, errors and risk, including through the use of multiple software systems and IT infrastructure.
The nature of some business sectors means that quality and EHS collaboration already takes place — for example, in industries such as life sciences, energy and food and beverages.
Responsibility for quality management in these areas is often combined with EHS out of necessity. Using the oil refining industry as an example, viscosity changes may signal a process deviation that could impact safety.
But whatever the industry, it's unlikely that employees will be able to produce quality goods whilst working unsafely for extended periods, or that companies with quality issues won't experience safety concerns.
Quality and EHS Collaboration
Most businesses adopt standards from the International Organization for Standardization (ISO) and Occupational Health and Safety Advisory Services (OHSAS) when looking to update their processes. Updated in 2015, quality management ISO 9001 now dovetails with many other ISOs, including 14001 for environmental management and the forthcoming occupational health and safety standard, 45001.
In fact, companies certified to ISO 9001 have already done roughly 60% of the work for ISO 14001. As they use identical core text and common terms and definitions, it's possible for companies to streamline their approaches and take advantage of efficiencies and opportunities.
In the same way, quality and EHS collaboration through an integrated management system – HSEQ – will mean that all risk items are in one place, with a single system centralizing document management, employee training and audit work for both quality and EHS. This delivers measurable savings in terms of lower maintenance costs and increased productivity. And it also provides a framework for tracking related processes and the visibility and controls required for operational excellence.
Incident Investigation
Companies often come to realize these benefits when investigating incidents or undesired events. Their usual approach will be through the issue of a Corrective Action (CAPA), which tracks the cost and cause of any discrepancies in order to mitigate the risk of recurrence.
But the problem with Corrective Action (CAPA) is knowing which incidents and events are critical to the business and which will have less impact. There's a danger that too many Corrective Actions will cause bottlenecks and leave managers overwhelmed.
A more effective way of working is for the same staff who identify quality incidents to do the work on safety incidents. They are already trained in fact-gathering skills, so why not let them work on an immediate correction that will also have the broader interests of the company in mind? That way there's more chance of identifying a change in processes that may indicate larger problems threatening either quality or safety.
This is already common in aviation and pharmaceuticals, where the bowtie model gets to a potential undesired event before it happens, as controls have been put in place to act as "barriers" to prevent an event from occurring. That's more effective than collecting adverse event data from undesired events, and then taking steps to control the risk of those events.
Safety incidents, as well as customer complaints and quality issues, often highlight gaps in controls that warrant deeper analysis. By adopting quality and EHS collaboration it should be possible to improve your approach to these issues and take a big step on that journey towards operational excellence.
Takeaways:
Make the most of synergies in people, processes and systems.
ISO standards now dovetail so companies can streamline how they are applied.
A joint approach improves visibility across quality and EHS functions.
Use the same fact-finding staff for quality and safety incidents.
Too many Corrective Actions (CAPAs) can cause bottlenecks and overwhelm managers.
Are your quality control and health and safety teams on the same page? Foster collaborative work practices and processes by downloading our free eGuide The Quality and Compliance Management Handbook – Supporting a Quality Culture Across Your Business