Confessions of a Multi-Tenant Solution Provider: Not all Clouds are Created Equal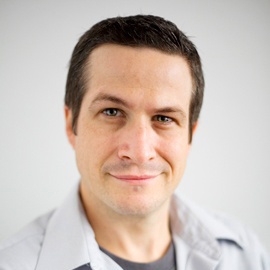 If you're like many people out there in the market, you've b
een confronted with the "cloud." It has moved well beyond the trend phase, becoming a reality of today's business. Moving solutions to the cloud is a valid option for many, yet there are still some gray areas surrounding the cloud discussions.
Each software solution looks at the cloud differently, which creates confusion for the organization looking to deploy. There are many ways to build a cloud, but the key to selecting the right one is finding solutions that favor the customer rather than just the vendor.
Vendors continually push the concept of multi-tenancy, or hosting multiple customers on a single cloud, as a viable option for the customer.
However, there is a hidden reality of multi-tenancy that isn't regularly confessed by these vendors—and it is critical for organizations when making decisions.
Confession #1: Multi-tenancy Only Benefits the Vendor, Not the Customer
Think about multi-tenancy as an apartment building—you have many tenants living in one place, sharing resources, living space and fixed spaces to reside. Consequently, you are paying for shared resources while sacrificing flexibility. Do you want to share your cloud deployment with hundreds of other tenants? No, because it creates limitations on what you can actually do. The concept of multi-tenancy only benefits the vendor, since they control your software in one place while reducing their costs.
Think about it—if everyone is running on the same instance in the cloud, how much flexibility do you have for configuration? How could you plan updates when you want them? You can't when you are given a solution that you pay a premium fee for, yet must play within the confines of the whole group.
In compliance, flexibility is important. You want to control how the solution aligns to your business, how and when you upgrade and make changes and the level of access to make those changes. Choosing a multi-tenant model is a sacrifice of these critical functions. By looking for a secure, dedicated cloud environment, the benefits shift to your organization as you increase the flexibility to move freely within your cloud.
Confession #2: Shared Resources Mean Performance and Data Chaos
Multi-tenancy ensures efficiency in resources for the vendor, not the organization deploying it. The shared database keeps things light, fast and easy for the vendor. But you, as the owner of a business, are herded in with the crowd. Your performance can lag and your data is co-mingled with other business owners, which is a big deal for companies with highly confidential or competitive data.
Multi-tenant architectures rely on large and complex databases that require hardware and software maintenance on a regular basis, resulting in short but frequent outages. This is problematic for mission critical applications where even a few minutes of downtime can impact business. Industries such as government, pharmaceutical, special chemical, oil and gas and highly regulated industries need their own secure instance.
In this case, multi-tenancy simply will not do, but building your own deployments in a secure, dedicated cloud alleviates those problems. Not only are you getting your own space in the cloud in which to operate, the security of your data is guaranteed because it is completely separated.
Confession #3: Multi-tenant Security Will Not Suffice in Highly Regulated Industries
If you are in the regulated space such as Life Sciences, Food and Beverage and others, there is a security concern that comes with the multi-tenant model. No matter how secure you're told the cloud is, when you are effectively sharing your solution with other companies, how confident can you be that your data is truly safe? Most regulatory organizations will not engage with solutions unless they can assure that what's in the cloud is only accessible by them.
This is where the idea of a secure, dedicated cloud is critical. Regulated industries need the assurance that their cloud is truly and solely theirs. Therefore, many organizations build their own internal clouds or seek a dedicated cloud that is only accessible by them as the organization. This not only allows them to store, manage and configure their solution, but it allows them to control the users.
Confession #4: Licensing Can, and Will, Get Out of Control
Multi-tenant vendors expect you to lose control of your licensing as the solution grows beyond you. Multi-tenancy is typically named users, meaning each person has their own licensing. This can grow quickly as more users need access, causing costs to go up. There are instances where IT departments of organizations have completely lost control of who is accessing their data because the licensing has simply gotten away from them. Without any oversight, the model can simply grow to a monumental cost. In a regulated environment, loss of control means a loss of compliance.
Dedicated cloud environments give you the control and the flexibility to decide what happens in your cloud. You have oversight, you can control the licensing and you can avoid the compliance issues arising from users getting the wrong access. Most secure, dedicated clouds are also flexible in licensing models, so you can build concurrent models and control the access levels. You can build a model that allows the right access, then manage that access in your dedicated cloud.
The biggest confession is that multi-tenancy is the wrong model, for these (and many other) reasons. But that's no reason to shy away from the cloud altogether. Multi-tenancy is not the right cloud for compliance, since you need flexibility, security and dedication in your solution.
This dedication takes on many forms. Dedication of the vendor to you that your data is safe, secure and in control. Dedication that you remain in compliance. The answer is dedication—the dedicated, secure cloud solution. It's the way companies should view the cloud, because the alternative is too great of a risk to weigh against the security and compliance within your industry.
Watch our video below for more insight into how to select the best deployment method for your business.

Multi-Tenant vs. Dedicated: Which Cloud Model is the Best Fit For You?