Comparing Operational Excellence Programs like Six Sigma, Lean Manufacturing and Lean Six Sigma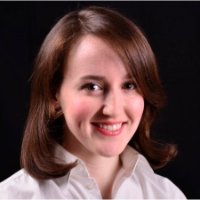 Once a company grows to a certain size, the operational com
plexity that comes with that growth starts to become a liability. Without standardization of processes and products, companies inevitably face a growing number of quality problems, which can result in a decline in both revenue and brand reputation.
It's no coincidence that so many of the Fortune 500 have some form of operational excellence programs, ranging from Lean Manufacturing to Six Sigma to internally developed programs. To help identify which might be best for your company, this post compares some common operational excellence programs that have helped others looking to break into the upper levels of market leadership.
1. Six Sigma
Six Sigma is defined as a statistical, data-driven method for eliminating product defects. The goal is to minimize variability to less than 3.4 defective features per million opportunities. The concept was trademarked by Motorola in 1993 and has grown to become one of the most popular operational excellence programs in practice.
Some say Six Sigma is too rigidly focused on statistical tools and methods, pointing out how easy it is to misinterpret or misuse results if you're not an expert. Others say it stifles creativity and focuses too much on fixing existing processes rather than creating good ones to begin with.
Despite these criticisms, more than half of all Fortune 500 companies use some form of Six Sigma, and many companies have attributed increased profits to this program.
Tech considerations: If you're implementing a Six Sigma program, you want to make sure you have the analytical power to back it up. More than just looking at data on defects, you'll want Quality Management Software capable of integrating data from multiple sources and processes.
2. Lean Manufacturing
Lean Manufacturing is often described as the elimination of waste within a manufacturing system. The goal of Lean Manufacturing is to help companies deliver higher quality products more efficiently and at lower cost, focusing on eliminating 3 types of waste:
Muda or wastefulness, such as having to scrap defective product.
Muri or overload, such as having to manufacture more product than is reasonable over a certain time.
Mura or imbalance, which includes manufacturing fluctuations due to changes in demand.
Some critics say the process puts undue stress on workers and imposes unrealistic expectations, also pointing out that lean tools like Just-in-Time inventory eliminates any margin for error when it comes to having products and supplies in stock.
Regardless of the potential drawbacks, many market leaders have implemented Lean Manufacturing programs, including Nike, Caterpillar and Ford.
Tech considerations: It's important to look at not just eliminating waste, but also reexamining wasteful practices that have a negative impact on company revenue. Quality Management System (QMS) software tools like Document Control and workflow design can help you standardize your SOPs for maximum efficiency, while equipment monitoring can help you avoid waste due to equipment issues.
3. Lean Six Sigma
Lean Six Sigma combines the statistical power of Six Sigma with the speed and waste elimination focus of Lean Manufacturing. Many market leaders including Xerox and 3M rely on Lean Six Sigma to achieve their operational excellence goals.
Tech considerations: Achieving Lean speed while doing the kind of detailed analysis required of Six Sigma projects requires a QMS that can do a lot of the heavy lifting for you. The ability to collect data on all your processes is essential to streamlining the process, from production data to employee training data to risk assessment results.
As we mentioned earlier on, many companies use their own internally developed systems. An example of this is Chevron's famous Operational Excellence Management System, which applies operational excellence principles towards safety and environmental goals.
Whatever system you use, it's imperative to keep your company's unique goals front and center. Ultimately, the QMS is going to be a key tool in helping you get there, ideally providing the sort of integration, automation and flexibility you need to do it with as few headaches as possible.