3 Reasons to Attend this Life Science Summit on Quality Management Systems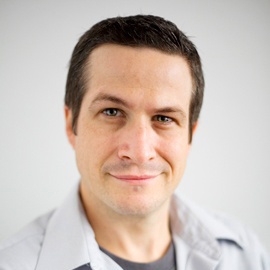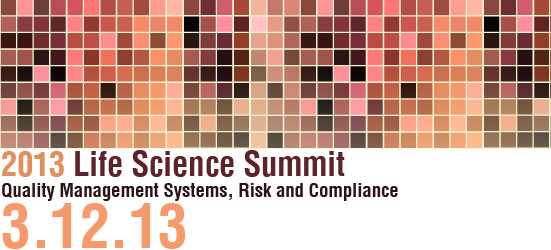 I am a firm believer in the power of reality. A broad statement for sure, but in an increasingly digital world, it is nice to actually go somewhere and talk to other humans directly. There's something a bit more satisfying in sitting down and listening to speakers talk, taking old school notes, and talking to industry peers. That is why I am pushing this week's post to talk about this upcoming Life Science Summit on Quality Management Systems in Bridgewater NJ this March 12th, and the 3 reasons why you should attend.
1. The Topic of Quality, Compliance and Risk Continues to Provide Value

The goal of the summit is to provide attendees with a comprehensive program on Quality Management Systems. In today's world, product lifecycles are moving faster, and supply-chains are becoming more complex. With this speed and complexity, there is a level of difficulty in ensuring compliance initiatives are maintained. Companies are looking for new and more efficient means to keep compliance while keeping up with the pace of business. In this summit, we will hear from industry leaders on various topics surrounding Compliance and Enterprise Quality Management.
Moreover, we will be discussing the concept of Risk Management as a component of Quality and Compliance. Risk is becoming a true benchmark of the compliance paradigm - one which is universal and systematic. Much of the summit will have an underlying theme of Risk Management as it is applied to Quality and Compliance Management.
2. Industry Speaker Lineups Continue To Drive the Value of the Summit
Great content is an important part of the summit, but more important is how it is delivered. It is one thing to push an internal agenda to drive the message of Quality Management and Risk-based Compliance, but is much more effective to hear from industry leaders and peers on the same subject. That is why this summit will be featuring some great speaker from many different areas within the Life Science Community. Industry research analyst and principal founder of LNS Research, Matthew Littlefield will be speaking about the recent reports he has conducted within the industry on Risk Management in the Life Science Industry. This session will provide a great top-down view into the industry, and will set the tone for the day.
Case Studies are a great way to learn - we learn from our peers, and it's much more powerful to hear about a real-world example versus a theoretical one. There will be some great case studies from leading Life Science companies, such as Varian Medical Systems, Illumina, Johnson & Johnson and a few more. On top of that, there are great topics all around - here is just a quick list of the topics that will be covered:
Integrating Risk and Quality Management in Life Sciences
Knowledge Management in the QMS: Integrating Regulatory Data Directly to the Compliance System
Integration of a Global Internal Audit Program Across Different Manufacturing Sites
Harmonization and Lean Global Quality Automation
The Risk and Compliance Paradigm: The Evolution of Risk Management in Life Sciences
How to effectively implement an Automated Validation program
3. Networking and People Bring the Most Value of the Summit
As I said above, any seminar, conference, summit, or pow-wow is a great experience in that it brings people together. We all spend a ton of time working with each other digitally, it is sometimes nice to "unplug" for a day and interact directly with our industry peers. This is the spirit in which this summit was created - to take a day out of our busy lives and reset our industry barometers to the latest trends and innovations in our world today. This summit is going to be a one-day, free event in New Jersey - and the goal is to provide a venue for learning and sharing.
Summits are designed as a "meeting of the minds" - and our goal is to make sure that peers are not only represented at this event, but participants. People are encouraged to speak up, ask questions, and network. Speakers are immediately accessible and ready to engage on or off the podium and there are no limits to where the discussion can go.
3a. It's Free!
For those of you wondering, the summit is completely free to join up and join us on March 12th, 2013 at 8:30am. Here are the details:
When: March 12th, 2013
Where: Bridgewater Marriott, Bridgewater, NJ
Time: 8:30am - 5:00pm
How to Sign Up: Register here at www.etq.com/lifesciencesummit
I hope you can attend. This is the 4th year we're holding this event, and every year brings new innovation!
Free Seminar
EtQ Life Science Summit
Tuesday, March 12, 2013
The Bridgewater Marriott, Bridgewater, NJ
In this exclusive free summit, we will provide an in-depth discussion on the concepts surrounding Quality Management and Risk Management within the Life Science industry. The summit is designed to take real-world case examples with leading edge experts to provide the most well-rounded and knowledgeable sessions on managing Quality, Compliance and Risk within Life Sciences today. We will also take a look into the technology behind these concepts and how to apply this technology to your Compliance program.