4 Key Trends in Aviation Safety Management Systems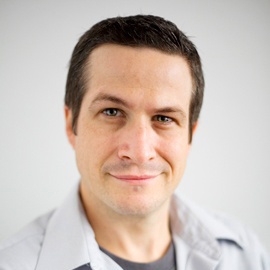 Aviation safety continues to be a front line discussion in the news as of late. Most recently, safety continues to affect the 787 Dreamliner, with several airlines pulling them from rotation. Airlines are safer than they have ever been, so when we see more headlines about safety, it draws attention. In the public mind, safety is an effort of constant improvement - there is no acceptable level other than 100%, and airlines are tasked with that notion. Safety Management Systems (SMS) are developed with the focus on mitigating risk of occurrences within operations. As these SMS evolve, we are seeing new trends on how companies are implementing Safety Management within their operations.
1. The Holistic, Enterprise System trumps Point Solutions: Airline safety doesn't just cover one operational area - it is a host of areas that combine to paint the entire picture of safety. Flight Ops, Maintenance and Overhaul, Cabin Safety, Environmental Management, Quality, and more areas govern the safety effort. As business systems are rolled out to address these areas, the more disparate these operations become. Organizations are now taking a step back and looking at the Safety Management System as a single Enterprise system that will govern all operational areas, and provide a single source of the truth. In fact, many operational areas are affected by a single safety occurrence. So rather than have all these operations reporting in point solutions, one single enterprise system provides the data collection, process management, and analysis on the entire organization.
2. Real-Time Content/Knowledge Management of Aviation Regulations: Safety Management Systems are designed to help carriers comply with the various regulatory requirements from the agencies all over the world. IATA, ICAO, FAA, and other regulatory agencies continually seek to improve safety regulations in response to the public's need for safety. Many organizations have incorporated these requirements into their SMS, so that they are using the latest IOSA or ATOS checklists, and have their procedures and documentation updated to the latest FAA rules and regulations. But what if those checklists or regulations change? Normally, this would require a manual update to those data points in order to keep their SMS current. As these systems evolve, organizations are directly gathering "feeds" from these regulatory requirements, and as these regulations change, they can import the data from the feeds directly into their SMS, and display all the records that would be affected by the updated changes. This real-time regulatory update can have a tremendous impact on the ability to respond to changes in rules, and keep the SMS current.
3. Changing Perceptions of Safety from Within: Safety Management Systems are just one piece of the whole. Technology and process-based solutions will certainly improve the ability to respond to occurrences, and bring a holistic approach to SMS, but what about the Safety Culture within the organization? Perception and reality are often farther apart than most safety managers think. Many personnel do not embrace the culture of safety, nor the SMS that is pushing the processes through. The key change is the messaging and delivery of safety management. Safety should start at the top and work down from there; executives need to promote the culture of safety, and managers need to tailor the safety message to their employees where it will most resonate with them. The more pervasive the safety message is, the more it becomes ingrained in the very fabric of their daily work life.
4. Risk Management is a Central Focus of the SMS: It goes without saying that Risk Management and Safety Risk are a key focus area of the SMS program. As part of the Safety Management process, organizations need to identify hazards and conduct risk assessments on the hazards. Risk Management in traditional models rely on historical data to shape the Risk Management System; with airlines, the historical data of occurrences is far and few between. There is not enough data to formulate a good risk picture; there needs to be a way to be able to determine risks without the historical data. Bowtie models fit the SMS program really well in this sense. Organizations are using Bowtie methodologies to derive controls and preventive measures by analyzing the potential causes and risks associated with a particular occurrence. This model is becoming more and more prevalent in not only identifying known hazards and risks, but also planning for unforeseen risks. Risk is a key component to improving Safety within the industry.
As we continue to drive the discussion forward on SMS, more and more trends continue to help make the Safety Management Systems more encompassing to all operational areas within the organization, and a driving force for airline safety.