Hurricane Sandy: Utility Companies' EHS & Crisis Management Woes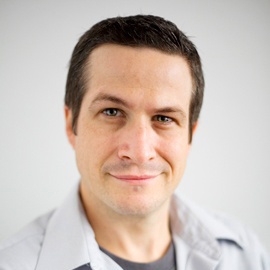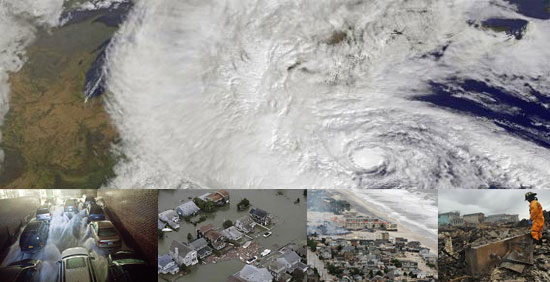 Normally, I don't let emotions get in the way of my posting - Ok, that might not be true. Like many here in the Tri-State Area (NY/NJ/CT), I was affected by Hurricane Sandy. I was flooded, lost some portions of my home, and my family lost even more. Fortunately, we came out with everyone safe - and we thought that was the end of it. However, in the cold approach of winter, we were without power for two weeks, and were forced to seek warm refuge while the power companies (in my case, the Long Island Power Authority - LIPA) struggled to maintain control over the recovery. There was a clear lack of emergency response and communication, and I wanted to discuss the fundamentals of using an Environmental Health and Safety (EHS) System to manage Crisis Management and Emergency Preparedness.
I've written about the need for Crisis Management in the past year, and it's strange to be here again. After all that this region has been through, you would've thought that things might have changed, but alas; we are still wondering what might have changed, or not changed.
1. Scalable Emergency Preparedness Plan: Disasters strike all businesses and organizations, at all levels. Common EHS management processes include a crisis management plan, or emergency preparedness plan. The key is to be able to scale this plan based on the level of the disaster. The largest problem facing the utilities companies here in NY was that the scale of this disaster was larger than they were prepared for. Whether you are utility provider or a business facing the prospect of a reduced capacity of operation, a good rule of thumb is to build in a plan that can scale with the severity of the disaster. Have contingencies put in place to extend your operations outside of the disaster zone for an indefinite period of time and regularly audit those external operations to ensure that they can help when one area is compromised. In our case, the utility companies need to have a plan in place to better utilize the external resources - they brought in outsourced utility groups, but had no way of providing them with operational instructions on where to go and how to proceed. These outsourced companies were willing to help us, but had no direction from the power company!
2. Communications are a key part of Emergency Management: Having a level of transparency into the status of the recovery effort is a key component of any Emergency Preparedness plan. This can be both internal within the various operational areas within the organization, and to relevant parties outside of the company - such as customer and suppliers. One of the biggest failings of the current utility company woes is the lack of communication to the customers; very little verbal communication and status was given, and communication internally caused confusion within the ranks of the organization. This caused a delay in restoration, mainly because many, including customers and employees didn't know what was happening next. Having a centralized method for routing and approving communication is a key component in ensuring an effective recovery effort to any workflow to a crisis event.
3. Integrated Training and Document Control to Ensure Procedures are Followed: Processes drive any management system - whether Quality Management, EHS Management, Crisis management or similar processes. Centralizing these procedures in a Document Control system and ensuring those processes are properly trained on is a key component to ensuring speedy recovery to a crisis. We saw a lack of process clarity as the recovery effort from Sandy was going on - no one knew what the next step was, and training, while effective in terms of operation was good, lacked the ability to discern the proper next steps. This also goes back to visibility; if your customers do not know how you plan on following the process, there is an unknown factor of when you will be back to normal operations.
4. Change Management linked to Crisis Management - Learn from your Mistakes! I can't help but notice that we've been here before. Last year, when another hurricane ravaged the East Coast, the utility companies had several missteps that made the recovery effort strained, in both communication and resources. Here we are, a year later, and it's the same if not worse. Part of the crisis management process is to learn from the past and foster continuous improvement. With a dedicated workflow for taking feedback and implementing change management to the program, you can improve upon your past events and strive to operate more efficiently when disaster strikes in the future. It seems this was not the case with Sandy; while the scope was of a higher magnitude this year, the same issues kept cropping up - lack of communication (internal and external), poor recovery procedures, and little transparency in the recovery effort.
I would go on about this, but I would be speaking about a personal experience over the overreaching need that is universal to all businesses versus one particular incident. However, the fact remains that Crisis Management and Emergency Preparedness are key components in industries today - we never know what the potential threats can be, but by implementing a centralized and dedicated system for effectively handling and mitigation the risk of a disaster is a beneficial step towards ensuring an efficient recovery.
Donate to the Red Cross

Help Victims of Hurricane Sandy
Help out victims of Hurricane Sandy
Superstorm Sandy affected a number of people on the East Coast. Many are still without power, food or places to live. You can help them with even a small donation, the American Red Cross is dedicated to providing victims with the relief they sorely need.