Quality Management Processes Must Work in Practice, Not Just on Paper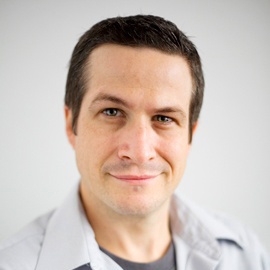 Sometimes, what looks good on paper doesn't work in practice. I was reminded this week by a colleague of a popular Simpsons episode, where Homer's brother enlists him to build the "Everyman's Car." Homer works with the design team and makes demands on what he would want in a car. Homer puts in his ultimate wish list for a car - a BIG cup holder, horns on every inch of the car (because there's never a horn close enough when you're angry), a separate isolation dome for the kids, and all the horns play "La Cucaracha".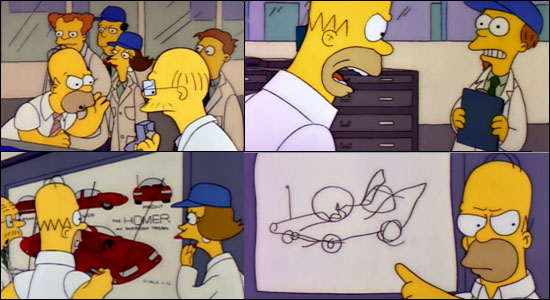 The resulting car looks something like this: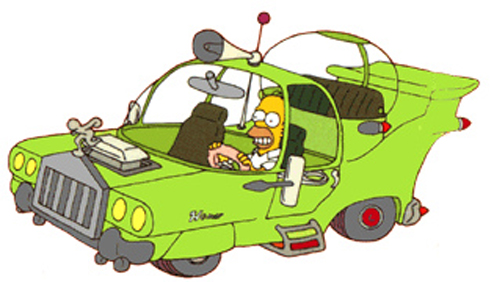 And ultimately, this contraption costs $82,000 MRSP and bankrupts his brother. Homer seems to move on next week to another wacky adventure.
There is a point to all this - what seems good on paper, isn't always good in practice. This can also apply to companies looking to build out their Quality Management processes. Without the proper real-world experience to test out your quality management procedures, you can't always ensure that the QMS will be effective.
Documented Procedures Need to be Practiced: When you begin to document your procedures related to Quality Management, the procedures need to be vetted before you can put them into your final QMS framework. This is because, no matter how much you design a process, you will always have "tweaks" that need to happen in the real-world. This is why we have continuous improvement - a QMS is a living breathing entity, and needs real-world experience to fine-tune. Make sure that you have a method to make continual changes to your processes in a systematic way, so that as you take your process design and implement it, you can adjust for real-world changes.
Feedback is Essential: Keeping an open line of communication is an important step in building world-class QMS processes. The last thing you want is a gaggle of "Homers" making decisions on the QMS, without a process to govern the feedback. Take into account your users of the QMS, but make sure that any feedback is constructive and achieves the goal of continual improvement of the system.
Technology follows the process, not the other way around: I get this a lot - QMS Software aids in the delivery of the Quality System; it does not build the Quality System. Make sure you have already established your QMS before you seek to automate it with software. Too often, people seek out software to solve their process challenges. While the software is adept at the automation, it will only provide so much process improvement - organizations need to know exactly what they want the tools to do in order to be effective.
The moral of the story? Quality Management is not just about documenting processes and following them - it's a matter of taking practical experiences and continually evolving and tweaking the processes until you've come up with a System that is real and usable. Otherwise you end up with a "Homer Car" that looks good on paper, but is completely impractical in real-life.
Free White Paper
An Insider's Guide to Selecting a Quality Management Software System
You will learn
• Top software components
• Best practices when selecting a software vendor
• Pitfalls to avoid
• Business cases for each consideration