3 Ways Quality Management Data Influences Change in Product Lifecycle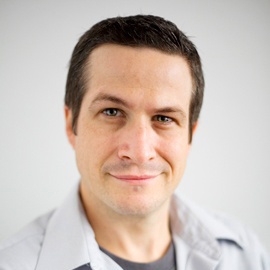 We live in a complex world. There is scarcely a day that goes by when we don't encounter new and complex changes to our lifestyle. In our personal daily life, it used to be "I'll have a coffee"–it is now, "I'll have a venti quad skinny vanilla chai frappuchino." In our professional life, it used to be, "Bill's not at his desk, I'll talk to him later;" it is now, "Bill's not at his desk, let me check his e-mail /IM /Twitter/Facebook/Pinterest/Linkedin/Google+ account." My point is that there is complexity is everywhere. The "easier" life gets, the more quickly we need to adapt to it. This is especially true in business.
Product lifecycles move at the speed of demand, and demand seems like it is on hyperactive overdrive these days. In order to remain competitive, businesses are developing the next product cycle as soon as the latest one reaches the market. This speed of the product lifecycle creates a disconnection between post-market feedback and product design. By the time we receive postmarket data, the design for the next cycle is already under way, and we cannot wait in order to remain competitive. When you factor in regulatory compliance, as we do in the medical device industry, you see pressure from the market to push new products butting heads with pressure from regulatory to make sure compliance standards are met. How can we satisfy both ends? How can organizations keep up with the pace of demand, meet regulatory needs, and influence change with postmarket data?
Quality and compliance management systems hold the key.
Ok, so quality and compliance management won't save your business alone, I know. But, what quality management is really adept at is taking postmarket feedback, filtering it, and influencing change in a systematic way. Let's look at three areas in which quality management systems can help influence change:
1. Postmarket Feedback and Risk Management: Once a product is released, you will start to collect feedback on it. Some will be positive, some negative–the key is for quality to assess which areas represent a critical need to the product. This is where risk management comes in. In order to effectively manage complaint/adverse event data, you need a systematic way of filtering by criticality. Quantitative risk assessment is a perfect benchmark for this; it provides the objective measure to effectively sort events by their risk. The result is that you are focusing on the postmarket data that pose the highest compliance risk. Then you can effectively manage your corrective action program with critical compliance events.
2. Risk in Design, Hazard Analysis, and FMEAs: Identifying and mitigating risk in the postmarket phase is important, but equally important is understanding your risks in the design of your products. Quality management comes into play again here; you need tools to benchmark quality in design, and you need an efficient and systematic method. Design risk comes in many flavors–from a simple hazard analysis to a full-blown failure mode effects analysis (FMEA), these tools provide a well-defined way to mitigate risk in design. By infusing quality into your design, you are proactively mitigating compliance risk in the postmarket life of the product.
3. Quality is the Hub of the Change Management Cycle: You've probably heard the phrase, "compliance right the first time." It's a common theme in the regulatory world–and it means that by baking quality and compliance processes into the entire product lifecycle, we are mitigating future risks of noncompliance in postmarket. Change management is best suited by quality management systems; it is inherently workflow-based, has the compliance tools necessary, and can move a change through the various phases with quality at the forefront. Quality management, change management, and "compliance right first time" go hand in hand in today's fast-paced market.
So, while we live in a world of complexity, we look for ways to effectively influence change without sacrificing quality and compliance. Quality management systems hold the key to taking compliance data, analyzing it, filtering it, and translate it into meaningful and compliance changes for the better.