All I Need to Know About Food Safety Management I Learned in Kindergarten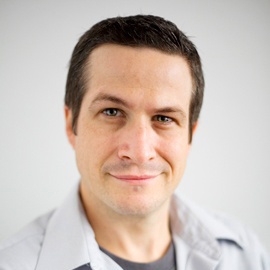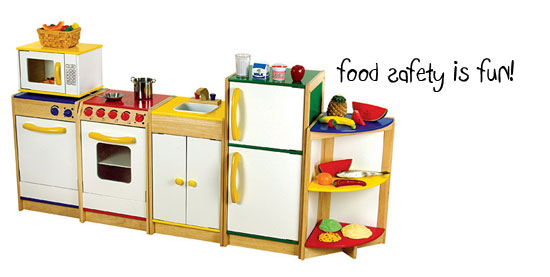 Food Safety and Food Quality are growing topics in the industry and within regulators. Whether it's implementing one of the GFSI schemes, getting the latest FSMA updates, or just evaluating the best practices solutions on the market, the concept of Food Safety Management is at the forefront of the discussion. It seems that with each new trend and development that comes into view, the complexity tends to grow along with it. Just for fun, let's simplify the discussion:
All I ever needed to know about Food Safety Management Systems I Learned in Kindergarten.
Follow the Rules: Today's Food Safety Management Systems follow common frameworks. Whether you are following the GFSI Schemes or internal best practices, you need to have a system in place that will outline your processes and prerequisite programs, control the procedures, and provide methods of enforcing them. Having a good Document Control system and Training Management System in place will not only centralize your processes, but ensure that the most recent processes are being followed. Integrate this with training, and you can use employee training software for new procedures as they are released.
Stay Clean and Tidy: This can be interpreted several ways. On the one hand, having a HACCP Plan in place will enable your organization to identify any potential hazards – sanitary, biological, or chemical - and take steps to control them. Having an automated HACCP program helps to identify these hazards, do a risk assessment, and take steps to control the potential hazard. The other way to stay clean and tidy is in centralizing your data. Having an enterprise Food Safety Management System enables you to centralize your data in a single, normalized database. In other words, it keeps your data neat and tidy in a single environment.
Work Together to Solve Problems: If you encounter an event that has an adverse effect on food safety, you need to be able to solve that problem quickly, efficiently, and correctly so as to avoid future events. Having an integrated Food Safety system with Corrective Action provides a systematic way of identifying adverse events, pull information from other areas within the organization (Complaints, Audits, HACCP, etc.) and correct those problems. By taking a systematic, risk-based approach, you can even mitigate future recurrence of adverse events.
Learn to Share: Data from one aspect of the organization is valuable to other areas of the business. Having a Food Safety System that integrates at the module or process level will allow you to inherit data, create visibility into events, and make better decisions based on multiple points of data. Look for systems that not only integrate best practice modules, but also integrate with other business systems. The more data is shared amongst your different processes, the more likely you are to be able to quickly and effectively manage food safety within your organization.
Communicate: Visibility into the system data is a key component of an effective Food Safety Management System. Having the data in your system is not useful unless you can interpret it and analyze it to foster change to your food safety program. Having a robust reporting system helps to communicate the data and uncover trends, which will allow the organization to make better decisions and really leverage the technology to make continual improvements to food safety across the enterprise.
Of course, there's much more to implementing a Food Safety Management System, and many facets to consider, but when you break it down to its simplest form, you can ensure an effective food safety system with the basic rules we all learned when we were young.