The Hitchhiker's Guide to Quality Management Software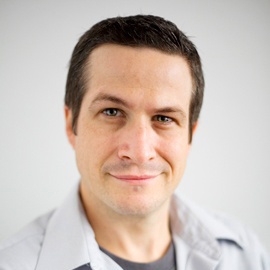 In the beginning, products were made and somebody suggested implementing processes to manage Quality. This is widely agreed as a big mistake, and we should all be blissfully unaware of the dangers of poor Quality. (I kid, I kid…)
If you've ever been a part of Quality Management Systems adoption, you know that no matter which part of the universe you are from, there will always be that pesky human element. This is the aspect of the Quaity Mangement Software (QMS) that takes into account the people who are using the system, and the processes that they need to govern their Quality System. Rest assured, top scientists have been working on taking that human element out, and replacing them with hyper-intelligent cyborgs to determine what's best for humans. However, the cyborgs recently became self-aware and determined that their time was better spent at the local coffee house perfecting the caramel macchiato, and not wasting their time on frivolous QMS tomfoolery.
So, for now, we're stuck with finding solutions that meet our unique business needs. While this at face value seems simple, it's commonplace to fall into a vortex of features, functionality and technologies that complicate the process. I'm here to tell you that I've decided to create a new guide for selecting the ultimate QMS, based on these principles (and ripped off from one of my favorite books):
1. Don't Panic: I think this phrase should precede every software discussion, let alone Quality Management Systems. Too often, people get caught up in the hoopla of system analysis, RFPs, and overreaching functionality. While these are all great things to have in the QMS process, there should be a core element at the forefront–"What is my business need, and how can the system meet my needs." Don't overthink the project; too often solution selection initiatives become overburdened by too many requirements, and you loose focus. The key is to have a clear goal in your project and, if the system is robust enough, will grow with your needs.
The Guide Says: Build out a comprehensive project, but start with your high level goals and work down from there.
2. Less is More (more or less): Simply put, keep it simple. Don't outthink yourself on your processes. Find a solution that can scale to meet your growing needs, and have the technology to grow with you, but when you set out on the implementation, start with a few processes to start. Get your feet wet and then jump off the deep end; you'll find that a little familiarity will go a long way.
The Guide Says: Build an implementation project that will start simple, but be able to scale big as you develop the solution.
3. If the Answer is 42, you Haven't Asked the Right Question: When you start looking at potential solutions, it's vitally important that you see what you want to see. The idea is to have the right questions to ask, and that the right processes are being shown. Show the vendor your processes and have them match the processes when they demonstrate it; this will not only allow you to see how the system could potentially look, but will also demonstrate the vendors' ability to configure the QMS to meet your needs. Don't be afraid to ask the tough questions, and explore the short-term and long-term benefits of the solution.
The Guide Says: Put together a plan to ensure the system will be able to demonstrate the solution you want, and make sure all your questions are answered.
4. So Long, and Thanks for All the Fluff: One of the key areas in a Quality Management Software Solution is the ability to configure your processes, without programming. This is something that will save you time and money in the long run; the less development time, the better. Look for systems that build upon a framework of proven, industry accepted best practices, and dismiss those that are lacking any industry focus (i.e., full of fluff). Having a solid framework of modules such as Document Control, CAPA, Audits, Training, NCM and others gives organizations a starting point. Flexible configuration tools help you to tweak these modules to meet your unique (human, not cyborg) business needs.
The Guide Says: Make sure the Solution incorporates all the right best practice modules to meet your needs, and allows you to configure each module to your unique needs.
5. Reporting on Life, the Universe and Everything: Ok, maybe not everything–but without a solid reporting system the data becomes hidden. Part of any Quality Management Software solution is having a comprehensive business intelligence component that will provide you with the ability to see trends in your Quality data. Understanding trends within the system can help to foster change within your processes, continual improvement, and more efficiencies in your Quality operation. Look for a solution with a built-in and centralized reporting system that rolls up data across all modules and facilities.
The Guide Says: Reporting tools are a key component to the QMS; it helps to provide visibility into the data, uncover trends and foster organizational change.
As we hurdle through the universe on this mostly harmless planet, Quality matters to us all (no matter how much we resist). Systems are in place to help ensure that Quality is met, and software helps to streamline the system. There are many ways to look at selecting a software solution and this is probably the strangest one you'll read, but the core message is the same – focus on your business needs, find a solution that will adapt and grow to your needs, and select only those solutions that will complement your business.
And we will keep working on the whole cyborg-coffee house-automation thing:
Grab your Towel and Hitch a Ride with Us - Subscribe to the EtQ Newswire!
The EtQ Newswire
The EtQ Newswire is a monthly newsletter for upcoming webinars, events, and product announcements
View a Sample Newswire