Food Safety Management: SQF 7th Edition Takes a Unified Approach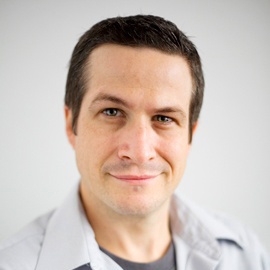 Last year, the GFSI revised their guidance document to better address the needs of food safety in the marketplace. As a result, this required all GFSI-recognized schemes to adhere to the new guidance. SQF took this opportunity to re-evaluate their SQF 1000 and 2000 codes and decided to combined them into a single, holistic code, now titled "SQF 7th Edition".
This new code streamlines the process of SQF compliance, and provides a "farm to fork" compliance regulation that incorporates the supply-chain, and covers a broad range of industry sectors. Currently the effective "move" from the previous edition (6th) to the SQF 7th Edition is set to take place July 1, 2012. This means that organizations looking to gain SQF compliance need to adhere to the new code, and soon. So what are the big changes to the code? Let's take a look:
1. Reformatting to GFSI and a Single Code: SQF has reformatted the numbering and order of the code to meet the new GFSI format, as well as combining the 1000 and 2000 standards into one. As a result, there are some areas that contain new elements and other areas that have moved to coincide with GFSI changes and the combined format. The important thing for food manufacturers is to read the code thoroughly to understand what's moved and what's changed. SQF has put together a great change map to help companies with this.
2. Opportunities for Improvement Scoring is Removed: As part of the change, SQF removed the scoring for the Opportunities for Improvement section. However the scoring criteria has not altered very much; the deductions for non-conformance has increased, and companies still need to score a 96% or higher to receive an "Excellent" rating.
3. Mandatory versus Non-Mandatory Sections: As these two codes join up, there are changes to sections of this new code. As a result, some Level 3 requirements are now being made mandatory for Level 2 certification, and other new mandatory sections have been added. Most mandatory sections remain constant, such as Management Policy, Document Control, Corrective Action, and all the other greatest hits. One of the new sections include Allergen Management, which requires a register of export countries and their associated allergen requirements. It is a good idea to take a look at the full list of what is covered, and where your organization fits in.
4. Risk Assessment: One of the additions is the inclusion of a risk analysis for any exclusions to the code. The risk analysis is used to serve as a justification that food safety has not been compromised and needs to be documented prior to any SQF audit. Risk Assessment and Risk Management are not new concepts to SQF, GFSI or any Food Quality or Safety system within the industry. It is important to build risk and hazard analysis into all processes within your system.
As we begin to see the tightening up and streamlining of SQF, BRC, ISO 22000 and other GFSI schemes, we can start to see a cohesive set of standards that hopefully will provide some further guidance to the upcoming FSMA regulations. It seems the FSMA, while still getting budgeted out, will be taking a page from SQF and the other GFSI players. This is encouraging, as not only do these standards provide a comprehensive and proven system for Food Safety, but the more coordinated government regulations and industry-governed regulations are, the easier it will be for organizations to implement.