Regulating Sustainability: Finding Common Ground between Standards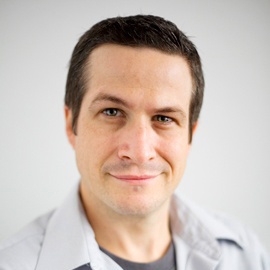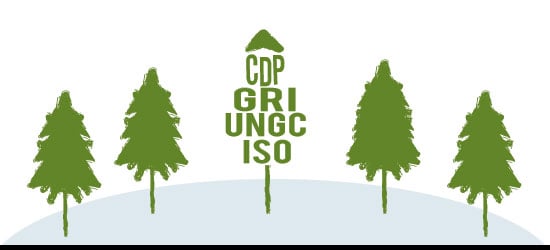 Sustainability is a common goal among many organizations in business today. It is not only becoming a good practice for organizations to ensure they are adhering to their own internal standards, but it is also becoming a requirement from suppliers, consumer, and investors. With the growing interest in sustainability (particularly environmental sustainability), the question arises, "What exactly should we be reporting, and to whom?"
Reporting standards have been around for many years now, and there are a multitude of standards out there that can help a company frame their sustainability program. Over the years, these standards have begun to coordinate, and there is some degree of overlap in the requirements. While not required to report in the U.S., European countries have already implemented regulations to adhere to one (or more) of these standards. The key for most companies (at least here in the U.S.) is to find the right standard that works for your organization.
1. Carbon Disclosure Project (CDP): Based in the United Kingdom, the CDP focuses on individual businesses and their carbon emissions, energy usage and overall reduction. The CDP encompasses roughly 3000 organizations, and is particularly strong because of the investment backing from major corporations.
Key Benefit: CDP is a widely accepted and broad Sustainability reporting standard with a large following and strong investment in its success; it is best suited for organizations looking for a well-rounded sustainability program.
2. Global Reporting Initiative (GRI): The GRI is a non-profit organization dedicated to sustainability reporting, and is considered the leading authority on sustainability and the "ecological footprint". Over 3000 organizations are currently part of the initiative, including not only business, but public agencies, smaller enterprises and other industry groups.
Key Benefit: This is the long-standing and most popular method, because of the comprehensive nature and because the standards have been created from the most broad scope of industry types. GRI is best suited as a standard for companies looking for the most comprehensive sustainability program.
3. United Nations Global Compact (UNGC): UNGC is a United Nations initiative that encourages organizations to operate in a socially responsibility and environmentally conscious fashion, and has built a framework of 10 Principles around the initiative, covering human rights, environment, labor standards, and anti-corruption.
Key Benefit: The UNGC covers a wide array of socially responsible elements, but is not necessarily a formal standard, but a forum for responsible corporate citizenship. This is a good supplemental practice in addition to other standards.
4. ISO 14000 and ISO 26000: The International Organization for Standards (ISO) is a widely recognized set of standards that is used by a majority of organizations worldwide. For those companies who use ISO for Quality Management and OHSAS 18001 for Health and Safety Management, the ISO 14000 standard for Environmental Management and ISO 26000 for social responsibility offer a good extension to their ISO program.
Key Benefit: The ISO approach to sustainability will benefit companies already using ISO standards, and don't need to provide any global reporting to industry.
5. Organizational-based Initiatives: Many large organizations will also implement their own sustainability initiatives, in order to ensure suppliers or companies who contract with them are meeting sustainability goals. Companies like Wal-Mart, Target and other major retailers all have policies for sustainability in suppliers. Suppliers looking to do business with these large corporations are held to sustainability standards in order to put their products on the shelves.
Like I said - there are a multitude of sustainability reporting initiatives out there, and while we've only named a few of the primary ones, the key is for a business to find the reporting method that works for them. In recent years, organizations like the CDP, GRI and UNGC have all outlined commitments to work together. Much like the GFSI initiative for Food Safety, it seems that there is a good degree of coordination among the different reporting groups; many of the core competencies of the standards are similar in nature, and all seek to achieve the same goal.