Integrated Aviation Management - Beyond Safety Management Software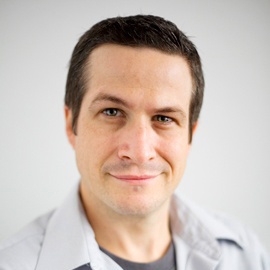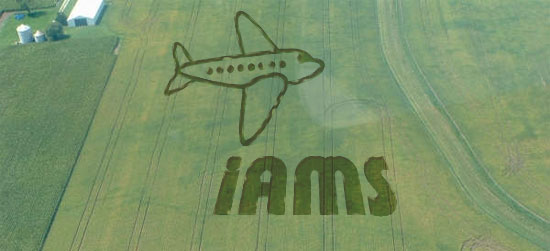 I always look for the big picture in things. Whether in personal life or professional, having the foresight to see things from a larger perspective lends itself to greater thought and better decision-making. When hiking out in the wilderness, sometimes it's better to climb to the highest point and look down at your path, and you can see the whole trail laid out in front of you. Then you know how far you've come, and how far you need to go; with that kind of visibility you can plan your route, save your resources, and get through your journey easier.
The Aviation industry is currently looking at a similar dynamic, only with their business systems, and not hiking. For years now, the Aviation industry (commercial carriers, regional carriers, maintenance, airports, and similar) have been implementing Safety Management Systems throughout their operations, to better ensure they are managing and tracking safety-related occurrences within their organization. When it comes to safety, aviation is at the forefront, and is considered an extremely safe operation overall.
However, this is only one piece of the overall scope of Aviation's goal. The industry is largely concerned with the big picture - looking at their operational compliance from a wider perspective, and have initiatives in place that take a leading edge approach to the big picture. It is a combination of systems, integrated together to provide a top-to-bottom view of the overall operation - from safety to quality to risk and beyond. I am talking about the Integrated Airline Management System.
The International Air Transport Association (IATA) is one of the leading bodies that represents, leads and serves the airline industry. With over 240 member airlines, organizations that belong to IATA represent nearly 84% of all air traffic in the world. A few years back, IATA began looking at the concept of the integrated Airline Management System (IAMS), and has comprised several resources to help carriers understand how to implement it. The IAMS provides a top-down approach to compliance within an airline, and works in conjunction with the IOSA (IATA Operational Safety Audit), ICAO (International Civil Aviation Organization) and local government regulations (FAA, CAA, Transport Canada, etc.).
So what does the IAMS cover? IAMS seeks to integrate various elements of the operation into a "system of systems" - providing a holistic approach to operational excellence. Occurrences can have an effect on multiple aspects of the business - everything is tied to together. A safety event can have Quality implications, Environmental implication and Risk. The IAMS seeks to provide a big picture of all of these elements:
Safety Management Systems (SMS): Handling the overall safety reporting and occurrence tracking of events within the organization. Safety events are recorded, investigated and findings are reported.
Security Management Systems (SeMS): Ensuring that all security protocols are followed, proper controls and measures are put in place, and all aspects of the operation are secure and safeguarded.
Quality Management Systems (QMS): Quality of the processes and equipment is of paramount importance to an airline. It is important to make sure that processes are managed and events related to quality are corrected and improved.
Enterprise Risk Management (ERM): Mitigating risk and identifying hazards is at the core of any organization, let along air carriers. Risk Management takes a top-down approach to risk and identifies all the potential hazards and harms within the organization and seeks ways to mitigate those risks.
Supplier Management Systems (SUMS): Managing safety, risk and quality within the organization is important, but so too is managing these factors in the supply chain. With all the suppliers the airline industry employs, it is important than suppliers are monitored and tracked, logistics are managed, and supplier compliance is maintained.
Environmental Safety Management Systems (ESMS): Environmental impact is one of the core tenets of IATA, and airlines are held to a high standard of environmental risk mitigation. That, coupled with occupational safety of employees make having an ESMS a critical component to the IAMS.
When all these components are integrated into a single system, organizations can see a larger view of the whole operation and make better decisions. Take the following example: a maintenance vehicle hits a plane on the tarmac, fuel spills, the plane is damaged, and a flight attendant falls in the cabin, causing bodily injury. This occurrence alone has a Safety component, a quality component, an environmental component, and potential security component. This single event can provide visibility into multiple areas of the organization, and resulting corrective actions will impact multiple operational areas.
With an IAMS, this can all be handled in a single business system, and can be tied together in a way that cannot be achieved in a siloed set of independent systems. The IAMS is providing a single holistic occurrence report that not only touches all areas, but provides a level of visibility into enterprise risk, and can help the organization make better decisions for future improvements.
The IAMS is a leading edge concept, and IATA has taken the lead, along with several innovators in the industry. As we begin to see more transparency in airline operations, concepts like the IAMS will go beyond a siloed approach to safety, and provide the big picture that the aviation industry is looking for.
Free White Paper
An Integrated Approach to Air Safety: Integrated Airline Management for the Airline Industry
Airlines face numerous compliance challenges, including complying with regulations and initiatives set forth by the International Air Transport Association (IATA), and regulatory bodies. With all of the compliance pressures occurring within the airline industry, whether it is safety; environmental; quality; or financial, there has become an urgent need for an Integrated Airline Management System (IAMS).
Best Practices for Implementing an Integrated Airline Management System
How companies can take a holistic view to implementing an enterprise IAMS
How one large airline carrier went through the process of implementing a Safety Management System