The Bill of Compliance in Quality Management: The Quality Hub Concept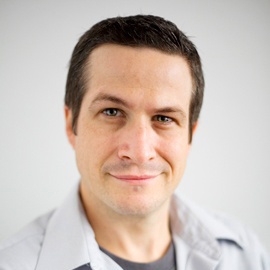 Quality Management, if we've learned anything, is a central factor in any manufacturing organization. What's most compelling is the evolution over the past decade on our perception of Quality Management. Once thought to be another siloed system in an organization's infrastructure, Quality Management Systems have evolved into a central point of prominence in defining how products and processes are executed.
In many industries, Compliance is the word of the times; compliance encompasses so many facets within an organization. Compliance to regulatory standards, good manufacturing/gmp compliance, compliance to governance and risk - compliance is everywhere in the organization. In order to remain competitive in today's fast-moving markets, organizations not only have to adhere to the demand of the consumer, they need to ensure that compliance is met throughout. Whether it's in design, supply chain, production or post-market, compliance is the underlying force that drives competitive advantages over others in the market.
The challenge is how to manage compliance across these varying operational areas, to ensure there is a consistent and viable way to collaborate and ensure Quality and Compliance is met at all levels of the process.
The Bill of Compliance
Much like organizations generate a Bill of Materials (BOM) when creating a production process, organizations are taking a similar approach to compliance. The BOM provides the different operational areas with the list of materials, design specifications, procedures, work instructions and related data to ensuring the production is successful and consistent. The Bill of Compliance (BOC) operates in a similar way; but instead of creating consistency in production, the BOC strives to create consistency in compliance from one operational area to the next.
Quality Management Systems are the key to a successful BOC. The Quality Management System operates as a "Hub" for all business systems feeding compliance data, organizing and analyzing the data and creating a level of visibility into Quality operations that cannot be achieved with each system individually.
"The BOC, like a bill of materials (BOM) or bill of process, provides a persistent structure (a metadata definition) that defines bindings for master and operational data elements (these could be stipulated regulatory documents, Material Safety Data Sheets [MSDSs], assay results, raw material specifications and training certifications) required to demonstrate product and process compliance for material sources and destinations by region, industry or even customer," says Simon Jacobsen of Gartner Research in report "EQM Hubs Unite Quality Management IT Systems Across the Value Chain", published on March 29, 2012. Simon goes on to say that "...the EQM hub provides the master data management processes needed to maintain the BOC over its life cycle, and provides a single version of the truth with respect to compliance requirements for all other enterprise systems involved in conversion processes."
The Quality Hub
If we start to look at the Quality Management System as a hub for the organization, we can then broaden the scope for which we view Quality in an organization. A standardization of compliance across the organization can lead to many great things:
1. Common platform for Compliance: One single view of the truth in an organization on Quality and Compliance enables management to view compliance in a broader light.
2. Quality's reach is extended: Supply Chain, Production, Design, EHS, Governance and more - all these areas are now connected to Quality more than ever before, and quality becomes ensconced within every aspect of the business.
3. The View from the top is clearer than ever: Decision-making is improved when compliance risks are visible. The more we can see, the better decisions we can make.
While these concepts are a fairly recent perspective on our way of thinking about Quality, many organizations are already employing these methods in some form or another. Quality by Design, Supplier Quality and even EHS activities are being tied to Quality Management Systems, and as more and more systems begin to integrate with Quality, the closer we are approaching to a true Quality Hub. As you begin to evaluate your business systems and explore your options for improving your compliance visibility, look to Quality to provide you with the Hub that will house a Bill of Compliance. This level of compliance has proven effective for many organizations in leading the charge to put Quality and Compliance at the forefront of the operation.
Come Rant with us - Subscribe to the EtQ Newswire!
The EtQ Newswire
The EtQ Newswire is a monthly newsletter for upcoming webinars, events, and product announcements
View a Sample Newswire