How to Spot a Good Audit Management Software System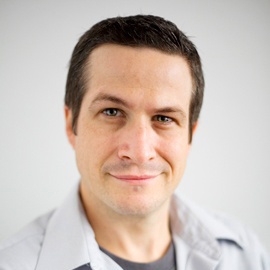 It's tax season, which means those brave few procrastinators are waiting till April 15th to get their tax returns in. While many of you are probably good loyal taxpayers, 1% of all people are audited each year. The average person dreads that word, "Audit" (unless they misread and think I'm talking about 'Audis'). But for Quality and Safety professionals, audits are an important part of the Quality Management and EHS Management System.
In any organization, especially Quality and Safety, it's important to audit your processes. In order to ensure you are running an efficient operation, audits are designed to look at the various processes and determine where improvements can be made. Much like going to the doctor for a physical each year, auditing is a great way of determining the health of the Quality and Safety System.
But they are time-consuming, and require a LOT of prep work.
Many organizations turn to software to ease the pain of prepping, scheduling, conducting and reporting on an audit. Enterprise software tools provide quite a bit of automation to help make audits more palatable to the audit team. Here are a few things to look for when evaluating Audit Management Software.
Automatic Scheduling: Auditing a single process is one thing; but when you have hundreds of processes across multiple facilities and operational areas, scheduling an audit can be a nightmare. Automated Audit Management Systems provide their own scheduling based on operational area, availability of auditors, and any conflicts throughout the year. With automatic scheduling, you can literally "map out" your audit schedule for the entire year, and provide enough time to prep, notify and conduct audits for the entire organization.
Converge Audit Processes: One of the major trends in Quality and Safety is, well - the convergence of Quality and Safety. This is because they share many common processes, like corrective action and document control. Many times, the audit team will review the EHS system's Corrective Action process, only to audit the QMS Corrective Action process a month later. More often than not, the Corrective Action process is the same, whether it's QMS or EHS; so it makes sense to combine these into a single audit. Audit Management Systems can combine multiple checklists and questions into a single audit, and allow the auditor to review both operational areas, on the same process.
Mobility in Audits: If we could bring the audit to our offices, life would be much easier. However, audits are out on the shop floor, the warehouse, and all over the organization. Auditors need to get out and record the audit data as they evaluate it. And, unless they have a really long Ethernet cable, they need to be mobile. Tablets, like the iPad, seem to be the choice of the auditor, especially with Web-based Audit Management Systems. Using their tablet, they can enter the audit information into the system, in real-time, and be able to conduct the audit from anywhere they need to be. This helps to provide most accurate reporting and recording, better data, and makes it easier overall to get around and do the audit.
Keyword-based Templates for Audits, Checklists, Questions, etc.: One of the best reasons to use an automated system is that it is...automated. Simply put, you want to be able to create the audit quickly, without having to retype questions, compile checklists, and fill out the audit report every time. Most automated Audit Management Systems provide a keyword list that identifies the various checklists (with questions pre-loaded), and audit types that pull in the right checklists. So you simply select the type of audit you want to schedule, and the system pulls in the right data. That's only half of the story - you may want to add questions as you go. The system should not limit you to the "cookie cutter" - you should be able to add questions as you need on an ad-hoc basis.
Integrate Audits with the Rest of the QMS/EHS: You've scheduled the audits, selected the auditor, the audit went off as planned, but there are findings that require action - now what? Typically, if you have an automated auditing system, you have a Quality or EHS Management system along with it. Best-in-class audit tools will automatically integrate with other Quality and Safety processes, like Corrective Action, to ensure that there is complete transparency of data. Reciprocal links to the Audit from the Corrective Action provide the trail that shows the entire closed loop process. Similarly, you can link Audit findings to update records in Document control, projects for managing change in processes or products, and training events to ensure employees are trained. This integration provides the organization with a clear line of sight from the audit to all the affected processes resulting from the findings.
If the Corrective Action is the heart of the Quality and EHS system, then the audit is the heart rate monitor; it assesses the health of the processes of the system, and helps to uncover any areas for improvement. Automation, like in any Quality or EHS process, can provide a level of efficiency that enables an organization to do more with their auditing program.
Stay Current! - Subscribe to the EtQ Newswire!
The EtQ Newswire
The EtQ Newswire is a monthly newsletter for upcoming webinars, events, and product announcements
View a Sample Newswire